Posted by
Webmaster
on Jan 13, 2014 in
Web 2.0
|
Comments Off

on JustDial's Local Search Gets More Competitive with Rise of Getit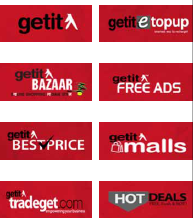 With the rise of Internet penetration in India, SME-related search and allied services are likely to undergo a significant transformation. Getit Infomedia (Getit) is one of the key players in this fast evolving landscape. Getit is building a formidable presence in India's local search market through acquisitions and alliances with global Internet brands.
India's SME ad market has already changed significantly when voice-based directory services (notably, Justdial) expanded this market and gained market share against traditional print classifieds / yellowpages services. In our interaction, Getit's CEO indicated that with increasing Internet penetration, the SME ad market is likely to expand and undergo another significant shift
Getit Partnerships & Expansion
Getit expanded its SME relationships by (more…)
Posted by
Webmaster
on Jan 13, 2014 in
2G GSM / CDMA
|
Comments Off

on Delhi will witness heated Auction of Spectrum from Airtel, Vodafone, Idea, Uninor & Videocon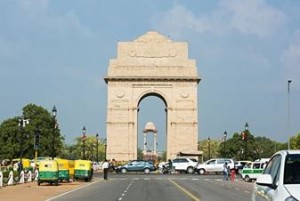 A steep cut in Delhi Circle's reserve price makes it an attractive circle for new licensees. Our framework for new licensees suggests NPV remains positive till 50% higher spectrum prices. IDEA without 3G spectrum could be an aggressive bidder in Delhi. Spectrum prices may rise more than 50%, if incumbents want to deny IDEA 3G spectrum in Delhi.
A significantly lower reserve price compared to the market size, indicated by the high industry revenue / reserve price for the 1,800MHz and 900MHz bands. (more…)
Posted by
Webmaster
on Jan 2, 2014 in
2G GSM / CDMA
|
Comments Off

on 800MHz Spectrum Auction Imminent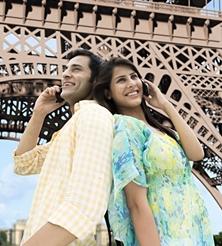 TRAI has issued a consultation paper on setting the reserve price for auction of spectrum in the 800MHz band. This is after the DoT expressed its intention to auction this spectrum along with 900MHz and 1,800MHz, given the government's focus on fiscal consolidation and revenue loss in case of non-auction of 800MHz spectrum.
TRAI had earlier suggested to DoT to explore alternate usage of this spectrum band and to consider adoption of E-GSM (Extended-Global System for Mobile), given the falling popularity of CDMA (Code Division Multiple Access) technology (800MHz is used by CDMA operators) and the fact that the CDMA subscriber base (more…)