Posted by
Webmaster
on Mar 11, 2015 in
Technology
|
Comments Off

on Google's Video / Display Advertising Metric & Road Ahead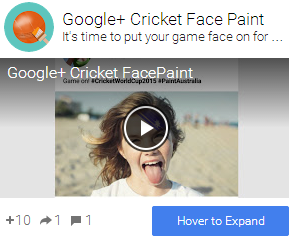 Google's VP of Display and Video Advertising Products, Neal Mohan highlighted brand advertising as a growth opportunity for Google and YouTube as the centerpiece of that effort.
Mohan provided new metrics about YouTube, including: 1) it attracts over one billion users per month, 2) the amount of watch-time is growing 50% y/y, 3) the innovative TrueView skippable ad unit on YouTube is growing impressions nearly 75% y/y, 4) YouTube has more 18-34 year-olds than any cable channel, 5) YouTube payouts (rev share) to content creators grew by ~50% y/y in 2014, and 6) that there was over seven million hours of ad content on YouTube and last year four of the top 10 most viewed videos on YouTube were ads created by brands/their agencies. These data points (more…)
Posted by
Webmaster
on Mar 9, 2015 in
Reliance Jio Infocomm
|
Comments Off

on Is Reliance Jio 4G LTE Launch Strategy Similar to BOLT ?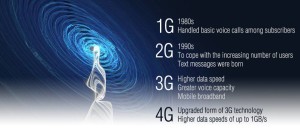 Mukesh Ambani's Telecom 2.0 Dream is taking shape with Reliance Jio Infocomm. There is has hardly any operator in any other market with a 4G offering without any history (2G/3G legacy). Well, almost right except for a small player in Indonesia named Bolt Super 4G.
Bolt in Indonesia is a 4G only player with an exclusive data offering. Though it is nowhere comparable to RJio in size, ambition and assets [No doubt, RJio with its all-encompassing licences allowed to provide both voice and data services, much greater Pan-India spectrum (more…)
Posted by
Webmaster
on Mar 2, 2015 in
Reliance Jio Infocomm
|
Comments Off

on Reliance Jio Infocomm Keeps All Options Open for Spectrum Auction, Including False Bidding
Mukesh Ambani Led Reliance Jio Infocomm has deposited Rs 4,500 crore as earnest money. This amount allows Jio to bid for almost all the spectrum bands simultaneously. It has 32000 eligibility points and points required for new entrant pan‐india (except metros and TN) in 900MHz is 17127, 8716 in 800MHz and 11519 in 2100MHz for 17 circles.
Reliance Jio's 2015 Mega Spectrum Auction Bid Strategy
It is currently rolling out 4G network on 2300MHz but needs a solid 3G network for both voice and data fall back. We conjecture that Jio will acquire 800MHz spectrum to roll (more…)