Posted by
Webmaster
on Jul 14, 2015 in
Mobile Apps
|
Comments Off

on StayZilla Vs Zo Rooms – Hotels & Alternative Stay Aggregators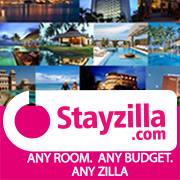 Stayzilla is an aggregator of hotels and alternative accommodation on the Mobile App & Web. The company's focus is to build supply, which it believes is the most difficult issue to resolve. It believes that there is enough pent-up demand to fill in any supply that will come online. Traffic on the platform also depends more on having inventory across a wider geographical coverage (number of towns/cities) rather than deeper coverage (more hotels within a geographical area).
Importance of supply can be seen from the fact that the company believes that the property owners are customers rather than those booking the hotel. Further, Stayzilla doesn't believe that hotel owners / operators need technology for booking as is (more…)
Posted by
Webmaster
on Jul 14, 2015 in
Mobile Apps
|
Comments Off

on Online Food ordering – Zomato Ups the Ante on Tiny Owl & FoodPanda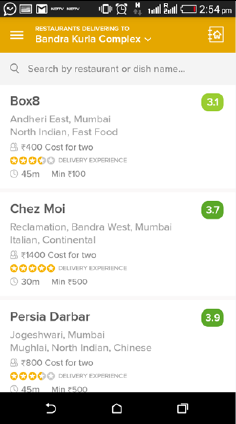 Zomato launched online ordering, a significant revenue opportunity. Zomato recently launched its food ordering service in India. The service is currently live across 9,000 restaurants in 7 cities. In addition to the main app, It has also launched 'Zomato Order' exclusively for online ordering. Online payment option is not available yet; Zomato Wallet is shown as 'Coming Soon'. As of now, it is not doing any delivery in-house and is relying only on delivery by restaurants. Restaurants pay commissions of 7.5% to 15% per order – the rate varies based on the delivery rating provided by the user. Online ordering could be a significant revenue opportunity for Zomato; assuming 20-30k orders per day, average order size of Rs400 and 10% commission, revenues could total Rs300-450mn vs. Rs450mn of advertising revenues earned in India in FY15.
Foodpanda and TinyOwl are two key online food ordering services in India Foodpanda currently handles (more…)