Posted by
Webmaster
on Dec 4, 2015 in
Technology
|
Comments Off

on India moves to become an IoT Economy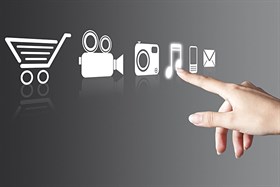 IoT – Internet of Things brings together a complete set of technologies (sensors, wireless systems, computing, storage, system integration) for use cases like bringing economies of scale, reducing complexity of business, ability to know different assets and their health, and predictive maintenance.
According to the Secretary of the Department of Electronics and Information Technology (DeitY), the government had released a draft policy on IoT, which is at the consultation stage. The government is adopting a Public Private Partnership (PPP) model for this. Under different programs, the government is partnering with and helping start-ups, mentoring them to develop innovative breakthrough (more…)
Posted by
Webmaster
on Dec 3, 2015 in
Reliance Jio Infocomm
|
Comments Off

on Reliance Jio's Contrarian Approach to Airtel – Adopts Asset Heavy Model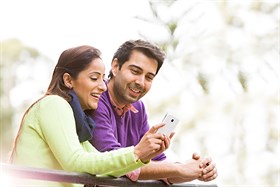 Contrary to the current trend, Reliance Jio prefers an asset-heavy model. The basic premise is that assets created at a large scale and competitive capital cost provides a long-term competitive advantage through business cycles. Cost-leadership is the core mantra of Reliance Group – this is achieved via capacity creation at a massive scale. For the telecom sector, spectrum and technology are viewed as the two factors of production – the former is scarce and finite whereas technology costs tend to decrease exponentially. So Jio would tradeoff in favour of cheaper spectrum with nascent ecosystem compared to a technology with good current ecosystem.
At launch we estimate Jio to have (more…)
Posted by
Webmaster
on Dec 1, 2015 in
SmartPhones Tablets
|
Comments Off

on Rise & Growth of Mobile Finance / Payments using JAM Trinity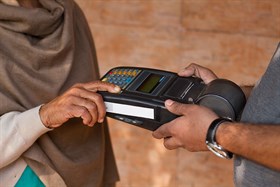 Technically, e-finance is any financial product whose sale or consumption is facilitated electronically – or more specifically, via the internet or mobile. The 'e' part of e-finance is supposed to help reduce transaction costs, increase processing efficiency, and provide instant access to information. Some examples across the retail and corporate spectrum are identified below:
Retail – Being able to conduct a payment transaction on a mobile phone to a service/product provider without the physical exchange of cash, or being able to borrow from a bank via an online platform without any manual (more…)