Posted by
Webmaster
on Mar 13, 2016 in
Mobile Apps
|
Comments Off

on State of Mobile Wallets / Payments in India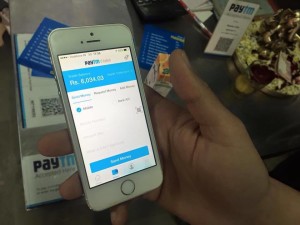 PayTM, Mobikwik and Freecharge (owned by Snapdeal) are the biggest independent online wallet companies in India with claimed registered wallets of 120mn/25mn and 20mn respectively. Apart from them some telecom companies (Vodafone, Airtel, Idea ) and banks (SBI, ICICI, HDFC etc.) have their own online wallet services. The online wallet was initially developed as a means of enabling mobile recharges for consumers, which was subsequently, expanded to PayTV and utility bill payment services.
Some of the wallets companies like PayTM, telco and banking wallets etc have received (more…)
Posted by
Webmaster
on Mar 10, 2016 in
Web 2.0
|
Comments Off

on How Private Cloud Differs from Traditional on-premise Computing ?
Many users describe private cloud as having an Amazon AWS-like environment within their own data center. This is where software developers/engineers can easily and quickly request and receive application infrastructure, just like they can on Amazon AWS. The difference is that the underlying servers, storage and network is wholly owned and dedicated to the organization instead of rented through AWS or other public cloud vendors. A private cloud can be within the organization's own physical data center or owned, dedicated (not shared like public cloud) and managed by a third party.
Compared to a traditional computing infrastructure, private clouds require five main components: IaaS software (more…)
Posted by
Webmaster
on Mar 10, 2016 in
Reliance Jio Infocomm
|
Comments Off

on Reliance Jio Launch Delayed / MisQuoted ?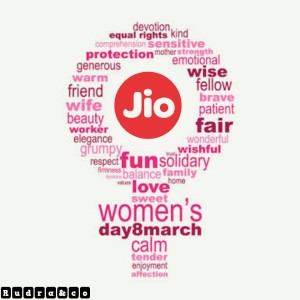 Media articles have stated that Jio launch is once again being delayed with expected timeline for launch now being 2H16 (versus our initial expectation of April-June timeframe), a recent company insider has mentioned that Jio launch is not being postponed and that there was a misquote. While we believe that few months of delay would not materially derail Jio's proposition to consumers we think that the network is ready and working fine.
Our checks indicate that Jio network quality is fine with the company being able to offer consistent 10-15 Mbps speeds except for Rural Areas and Outskirts of Cities. We think that the company would have a circle-by-circle launch rather (more…)