Posted by
Webmaster
on Aug 9, 2016 in
3G News / Data
|
Comments Off

on Largest Telecom Spectrum Auction Announced – Big Blocks in 2.0GHz+ on Sale
The Indian Department of Telecom (DoT) has put out the Notice Inviting Application (NIA) for auction of seven spectrum bands starting from 29th September 2016. The spectrum bands include 700MHz, 800MHz, 900MHz, 1800MHz, 2100MHz, 2300MHz and 2500MHz constituting a total of 2356 MHz spectrum with the largest chunk in the 700MHz band. This auction is the Largest ever Telecom Spectrum auction till date in terms of quantity, quality and price of spectrum being put on (more…)
Posted by
Webmaster
on Aug 7, 2016 in
Technology
|
Comments Off

on Advent & Rise of Flash Storage in Enterprise Computing
The advent of multi-core processors has also provided a big boost to deeper penetration of server virtualization in the data center. For example, a 4-core processor based server can now host four virtual machines on the same physical server – one on each core – thus consolidating four workloads that were running on four different physical servers onto one physical server.
The key implication of this development is that each physical server is clearly processing more data and generating orders of magnitude higher network traffic than in the past. Diskbased storage with sequential read-write is inadequate to extract data out of these servers fast enough creating a data supply problem on the server. NAND Flash-based Storage, which allows random read-write and hence offers an order of magnitude improvement in Storage performance in terms of IOPS (more…)
Posted by
Webmaster
on Aug 3, 2016 in
Mobile Apps
|
Comments Off

on Pokemon Go Rising Usage Costs YouTube / Twitter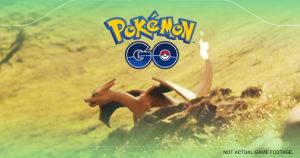 Pokemon GO is taking the global app world by storm, and as of today remains the top ranked app by daily downloads in every major market in which it has been launched. This momentum coupled with the app's strong user metrics, poses a serious risk to time spent in other apps.
According to Sensor Tower, the average U.S. iOS user is spending over 33 minutes playing Pokemon GO (PG) each day. This places PG (more…)