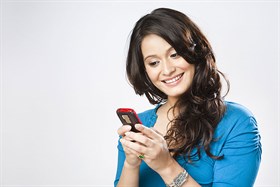 A survey was conducted by Telecom Research wing of Merrill Lynch after Jio launched its free voice / data offering on Sept 5. In the sample, 75% of these consumers who participated in the survey have monthly bills of Rs 250 or more. The main results of the survey are as follows,
Call drops are not a major issue, with only 15% complaining about it; bigger issues are slow data speeds (as per 25%) and a no value for money proposition.
 39% of consumers we surveyed have tried Jio's free offering, with 27% happy with the service (which translates into 70% of actual Jio users) and rating the service better than their existing operator and the remainder believing Jio is at par or inferior to their existing operator.
There is increased interest to using more data if tariffs become cheaper / network quality improves, implying elasticity on data will likely play out.
Majority of the consumers of Airtel, Vodafone and Idea cellular are happy with their operators. Incumbent Telcos will leave no stone unturned from shifting their consumer's primary SIM to Jio by offering freebies / matching tariffs which will lead to pricing pressure. Mobile Data will likely witness growth as more consumers are willing to use more data if tariffs are cheaper. This means data revenues may materially increase if users upgrade their phones to 3G / 4G smartphones. Jio has high potential to become a 4G High Speed Data SIM on Consumers' mobile.
The unlimited voice disruption threat remains, with 89% of users keen to upgrade to VoLTE-enabled phones and Jio's network quality and robustness are key to this.
NOTE:The sample size was 1000 without any mention of demographic spread. However, the results can be used to best interpret the underlying pulse of the telecom consumer in India.