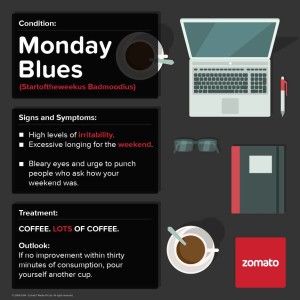 Zomato is the leading restaurant classified site in India. Started in FY09, it is currently present in 13 cities across India and reported revenues of Rs306mn in FY14 (vs. Rs114mn in FY13). Info Edge (INFOE IN) owns 50% stake in the company.
Zomato is present in 41 cities including 14 in India and 27 outside. It has 750 employees in total of which 300 each are in the content and sales teams and 60 in the technology team. Initially the content team develops the profile of restaurants in a city and only after scale is reached in terms of traffic the sales team starts the monetization process. So far, Zomato has reached sufficient traffic to start monetization in 7 of 14 Indian cities and FY14 also witnessed significant revenue contribution from Dubai.
International expansion is key to Zomato's growth strategy with management indicating that it plans to add one city every month. Choice of cities seems to be geared towards emerging markets with less competition. So far 4 cities outside India have seen momentum viz. Dubai, Abu Dhabi, Manila and Johannesburg. Zomato believes that the model is largely replicable with some minor tweaks and does not expect management bandwidth to be an issue. Zomato's execution outside India and monetization across all markets remains to be seen. Given its global expansion plans, we do not expect Zomato to turn profitable anytime soon. More capital raising is likely in our view to fund expansion in new cities and possibly to start additional services.
Currently Zomato's revenues are only from banner ads. Contracts are usually quarterly and payments upfront. While management did not share much details on pricing, our conversations with a restaurant in Delhi indicated prices there range anywhere from Rs6k to Rs100k per month and are usually subject to negotiations. Zomato does not monetize through preferential search results as it feels that would hurt user experience – currently search results are on the basis of relevance, rating and popularity. Management feels that there is not enough demand for features like booking a table or ordering through Zomato and these can be activated quickly if required.
Zomato's mobile app accounts for 50% of its traffic. There have been 3.5mn app downloads so far. Overall mobile traffic is higher.