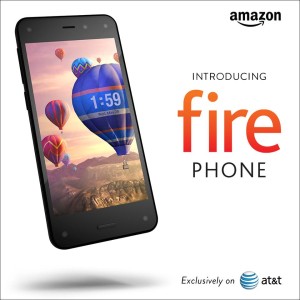 Web Computing Giant Amazon's smartphone (the Fire Phone) represents to us the latest in the shift of Internet companies to compete in smart hardware to not only improve their market shares but also to drive mobile e-commerce.
The long-awaited smartphone (under development since 2011) with a price of US$649 (32GB) without contract. The new phone is equipped with 1) a 4.7-inch display, 2) Qualcomm 4-core CPU and 3) most importantly, 3D camera modules that carry sets of four sensor cams plus 13MP/f2.0 normal cameras.
Amazon's Game Changing Technology
According to Amazon, the main purpose of the 3D camera is to allow the sensors to track the position of the user's head operating the phone. We expect this to be mainly used for gaming and shopping apps, but Amazon is still in the early stages of building out its own ecosystem, which could stress the use of the 3D cameras.
The initial order plan from Amazon appears conservative to us (due to lack of visibility on consumer feedback and a
limited channel) at about 3-4mn units in 2014E; Amazon sold about 5mn units of its first Kindle Fire tablet in 2011. We estimate the bill of materials (BOM) at US$150-160, implying Amazon is selling the phone with a good profit considering other software and royalty costs. As excepted, Amazon has provided exclusive access to Amazon Prime Music for all the Buyers of this Mobile.