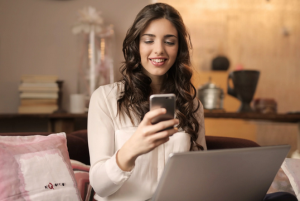 Bharti Group Chairman Sunil Mittal stated that the funds from the rights issue would be deployed in 5G, fibre (both for 5G and Home and Broadband) and data centres. With 15% of the handsets shipped being 5G-capable today and 5G auctions planned in early 2022. Airtel sees 5G rollouts happening in a staggered manner from second half of 2022. We estimate that 5G handsets to constitute 40%/15% of the installed handset base in metros/India; Airtel's rollout could thus be timely. Airtel expects 5G to become a reality and devices to become fairly prevalent in metros by 2H2022. This would be followed by increase in spread in smaller towns. It hopes that the government makes 5G spectrum prices attractive. In home Broadband, it targets millions of home passes, which would require higher capex. Data centres would be another area of investment.
Airtel 5G capex will replace some of the 4G capex. The capacity created per dollar of capex is higher in 5G. Bharti would do a staggered rollout based on tower-wise data, which indicates areas of high density of 5G ready handsets. Thus, the company does not see a sharp increase in capex levels. While Bharti would not incur capex on a technology 10 years in advance, it would ensure adequate investments. It does not see per-sub data usage exponentially rising from the current 16 GB / month which in our opinion is wrong as 5G applications will be bandwidth intensive to deliver the best experience.
Airtel differs from Jio & Google's opinion of an affordable SmartPhone at USD 90 Price Point as the segment has the least market-share due to a paucity of quality devices. Thus, Mr Mittal does not believe in subsidising handsets as the risk of churn after the useful life of the handset is quite real and the subsidy will end up becoming a perpetual affair. However, Bharti will closely monitor the market and would mostly resort to marketing optics, working out lending options, experimenting around locked devices, etc.
Mr. Mittal ruled out stake increase in Indus (instead, he mentioned potential monetisation) and investment in OneWeb UK. Bharti sees pricing and ARPU increase in the next few months and expects ARPU to trend towards Rs200 in FY22. The company hopes that Indian government adopts a light-touch regulation towards telecom. Currently, 35% of revenue goes as government levy which is among the highest globally.