Posted by
Webmaster
on Aug 12, 2016 in
EVDO Wireless Broadband
|
Comments Off on Bharti Infratel Tenancy Sluggish, Reliance Jio's Light Weight Towers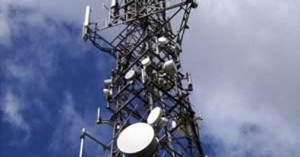 Bharti Infratel saw reduction in tenancies currently as the smaller operators are exiting the market. There was a reduction of 1,179 tenancies in this quarter due to such smaller operator exits (Largely Videocon's Exit). But even excluding the impact of such exits, gross tenancy addition of 2,546 is muted vs the prior four-quarter tenancy addition of 3,185. This suggests that even the Big 3 (Airtel, Vodafone, Idea) have been slow in rolling out tenancies/towers in this quarter, in part seasonal and in part due to the nearness of the upcoming spectrum auctions.
Strong loading on existing sites has led to a ~3% Y/Y increase in average rentals (~Rs 35,039 for Jun-16). Almost all 3G/4G build-out by operators happening via loading and very little by way of new, full-blown data sites). The 3G/4G build-out in India happening via loading costs an operator mere (Rs2,000-3,000 for loading per site). Full-blown data sites (where a new tenant comes as a data site) are still few and far at mere 4% of Towers in India are pure mobile broadband (3G/4G) sites [No 2G Voice]


Advent of Reliance Jio's Lighter Towers
The capex for lighter towers is much lower than of that a normal, rugged multi-tenant ground-based tower entails, the base rentals that tower companies should get from such towers may be correspondingly adjusted. Reliance Jio has tasted success with such light towers owned by it, whether other operators force Bharti Infratel to do the same is a question worth considering. For its part, Bharti Infratel maintains that it pro-actively encourages operators to seek much greater efficiencies using newer technologies to shrink the load, so to speak, so that space for an extra (new) tenant opens up as existing tenants do this.
There is some anxiousness in the market that rental contracts coming up for renewal starting 2018 (for 10-year contracts signed back in 2008), there would be a meaningful downward adjustment.
Rising volumes of data offloaded to Wi-Fi. Deloitte estimates that up to 37-38% of data would be offloaded to Wi-Fi, away from the traditional mobile network by 2019-20. Today, it's <20%. This volume would bypass the base station.