Posted by
Webmaster
on Aug 23, 2016 in
Reliance Jio Infocomm
|
Comments Off on Jio Gets Aggressive to Push VoLTE SmartPhones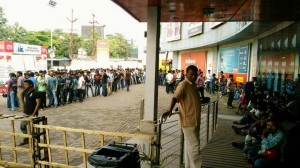 Akash Ambani managed Reliance Jio Infocomm has launched VoLTE service [Mobile Voice] on a unique ecosystem (850 + 1800/2300MHz) along with 4G Mobile Broadband. A very small number of smartphones will currently work on the Jio ecosystem (<5mn), as <3% of the smartphones have VoLTE capability. However, Reliance insiders say that, Jio has a large inventory of LYF branded phones. In order to encourage VoLTE penetration, we see the possibility of Jio subsidizing the LYF handsets, which may act as a catalyst for increased smartphone growth.
Currently there is awareness about 4G phones and consumers are demanding future ready smartphone (i.e. 4G over 3G), there is not much awareness on VoLTE phones (The ones which are needed are to avail Jio's expected free voice offering). From consumer perspective currently VoLTE phones are "good to have" and not "need to have".
Jio has expanded the range of smartphones on offer in the Indian market, and currently offers 15 Lyf phones in the price range of Rs 4K-17k. During the initial trial stage, Jio bundles its services with the LYF phones offering the service free with the purchase of a handset. As per CounterPoint Research (CR), LYF handsets contributed to 7% of total shipments in the Indian market in Q1 – CY16.
Jio has asked handset manufacturing partners to make 4G phones in India. Jio has approached mobile handset makers Intex, Karbonn, Lava, Lenovo and Micromax among others to buy any 4G VoLTE enabled phones made to its specification in an Indian unit. Jio has also signed deals with Chinese headset makers Huawei, ZTE, Alcatel OneTouch (TCL Communications), CK-Telecom and Beijing Tianyu Communication Equipment-owned K-Touch for procurement of VoLTE smartphones.