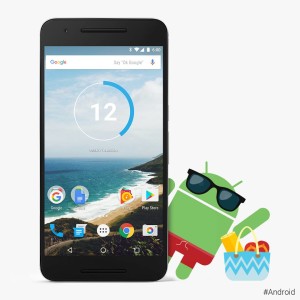 India is the world's second-largest telecommunications market, with about one billion mobile subscribers. Handset shipments in India have been rising strongly, at a CAGR of 29% over the last year. India stood second in terms of total handset shipments, next only to China, in 2015.
India is also the largest feature-phone market in the world. Even though the market share of feature phones is declining, these low-cost phones still account for almost 55% of the overall mobile phone market. Out of the total smartphone market, 67% of devices shipped are priced under $200.
Smartphone shipment in India has been growing continuously and India is poised to surpass the United States to become the second largest smartphone market by 2018-19E. Currently India is the third largest smartphone market in the World. The biggest pie of the smartphone market lies in the low-cost devices targeting users who are upgrading from a feature-phone to a smartphone.

Indians Lone Android or Others Failed to Present Competitive SmartPhone Platform ?
Indian smartphone market is dominated by Google's Android with a market share of 70% market share and growing stronger by the day followed by Nokia's series 40 at 5%, iOS at 3% and Windows forming 2% of the share. One major factor for the success of Android phones is that the handsets running this OS are cheaper as compared to others. In terms of handset suppliers share, the smartphone market share is dominated by Samsung, which has 30% share of the Indian smartphone shipments. Other prominent Indian suppliers are Micromax (17%) and Intex (10%).
SmartPhone Price to Features / Performance curve – Matters Most in India
As per IDC India, the comfortable positioning for the Indian smartphone space seems to be a sub- $200 smartphone with a large display (phablets account for a third of all smartphones) and dual-SIM slots. The majority of users who upgrade from feature phones to smartphones will in all likelihood go for a brand [Local like Micromax, Intex, Xolo, etc or Xiaomi, Oppo, LeEco, etc] which offers highest value for consumers spend on Features and Hardware Specs that matter most for Performance.
The biggest barrier for Local / Value SmartPhone Foreign brands is the ability to convince users that theirs is a quality product, but tier one brands are making it easy for them to make the first sale. If users become convinced that the local brand / foreign brand provided a smartphone worth the value for their money, the user's next product will also likely be from one of the existing brand as discussed earlier rather than a tier one vendor.