Posted by
Webmaster
on Dec 18, 2015 in
Reliance Jio Infocomm
|
Comments Off on Reliance Jio Launch – Device Strategy Unveiled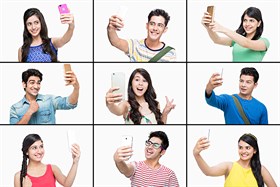 Reliance Jio Infocomm is expected to launch with three types of device offerings – 1) Dual SIM smartphones; 2) MiFi device; and 3) Vo-LTE smartphones. Amongst these, a dual SIM smartphone could be the most attractive to a consumer (in the early stages of launch) as they could continue to use their existing telecom providers' SIM to make voice calls and use Jio's SIM for access to high-speed data offerings.
RJio's MiFi devices can be more popular among the niche high usage consumers (particularly youth) and expect it to compete head-on with dongle offerings from companies like RCOM, Tata and MTS. The uptake of Vo-LTE smartphone (which allow Vo-LTE calls) would be contingent on the quality of calls the new network is able to deliver. RJio suggest VoLTE trials have been successful and it has completed interconnect with all telcos across circles, facing no issues when connecting with 2G/3G network.
RJio is likely to make 4G (and VoLTE) handsets available through two routes – through open market access and through Reliance digital stores. Jio propose to sell their own 4G smartphone under the LYF brand and encourage other smartphone brands to incorporate features needed for the RJio network.
In India, of the four 4G LTE offerings, Reliance Jio will be a green-field launch on 2300MHz and 1800MHz while the three incumbents—Bharti Airtel, Vodafone and Idea Cellular are launching 4G as an overlay on 3G/2G networks with voice offeringson circuit switched fall-back. Among incumbents, Bharti Airtel continues to have the highest spectrum (~800bps higher than Vodafone and Idea Cellular) including nine circles 2300MHz. While Vodafone has 5MHz of 1800MHz (for LTE-FDD) in its top five markets, both Reliance Jio and Bharti Airtel possess 2,300MHz as well as 1,800MHz leaving it at higher risk of share loss versus even Idea Cellular for 4G data. However for Reliance Jio the key is the spectrum trading deal for 800MHz in 12 circles with Reliance Communications enabling a voice/VoLTE offering. VoLTE is yet to be launched even in China and even after Reliance Jio will launch commercially, users will need 4G VoLTE phones and interconnecting to incumbent voice networks will be key.