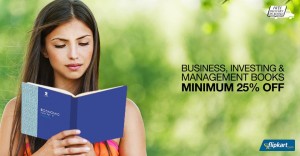 eCommerce in India has disrupted and scared several Retailers as it is being chased by Technocrats & Investors from across the Globe. WE attended a conference of Consultants, investors and companies shared research on the pervasiveness of e-commerce across every industry and service in India and the conflation of telecom and technology that is enabling this change. The dizzy rate of change in the sector and the tricky business of determining e-valuation drivers are the challenges faced by Venture Capitalists. Here are some of the Views of the Top Most Guys in the Indian eCommerce Space
Prashanth Prakash, Partner, Accel Partners said,
The buying of goods online is just the beginning of India's e-commerce story: every discretionary spend on goods or services will move online. India will see a duality of organized and online retail simply because the former is currently too small. There is a healthy tension that investors face between pushing growth and gaining profitability at e-commerce companies but as companies quickly learn and adapt, profitability will follow.
Noshir Kaka, MD, McKinsey is of the view,
Kaka underscored primary and higher education, skill development, healthcare, financial inclusion, agriculture yield improvements, planning better and smart infrastructure and smart governance. These changes, he said, would be driven by (1) digitizing work and life, (2) smarter physical systems backed by cutting-edge tech and (3) rethinking energy.
VSS Mani, Founder & CEO, JustDial
JustDial has reinvented itself several times over. From a voice-based search company, it became a mobile-based one and is now on the Internet. The company moves into segments when they hit the 20 mn mark: it was on voice when India had 20 mn landlines, then on mobiles when it crossed the 20 mn mark and now on Internet when India has 20 mn online buyers. This approach allows for rapid ramp-up. The new Search Plus offers value through pricing, online ordering and social connect.
Chetan Dikshit, Founder, YellowGiraffe.com
The banker turned e-seller wrapped up the day's takeaways in familiar language. He summed up that the matrices one should use to evaluate an e-commerce company are: (1) source of traffic (paid versus free), (2) bounce rate (from the first page), (3) time to return of customers, (4) time spent on website, (5) proportion of cash on delivery, returns and cancellations and (6) gross margins not just after COGS but also dispatch and VAT.