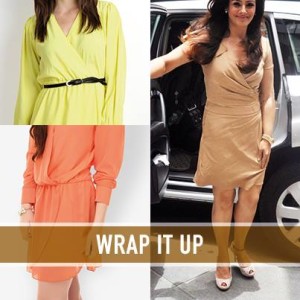 In a survey of around 25 industry participants such e-commerce companies operating in the fields of classifieds, online travel, e-tailing, mobile advertising, logistics, payment and data analytics, we found the Top 3 eco-system enabler for e-commerce to be grow leaps & bound in India as under.
Affordable mobile devices/tariffs
Declining smartphone prices, falling mobile data tariffs and improving 3G coverage will help accelerate the adoption of e-commerce in India. We expect the mobile opportunity in India to be bigger than fixed-line as many first time users of e-commerce will access the internet via a mobile device given the faster pace of smartphone penetration than PC penetration. As such, we expect internet companies to focus on "mobile first" strategies. Currently around 20% of the transactions for e-commerce companies happen through mobile, according to the companies we spoke to.
Easy / Trustworthy Payment Mechanism
In order to encourage uptake of online ordering in India, companies are providing CoD as an option of payment (we estimate c. 60% of the payments are though CoD). Although this is helping uptake – particularly in semi-urban areas, it is also leading to incremental logistics costs, high return rates and larger working capital cycles – and hence lower margins to e-commerce companies.
There are currently around 8-10 key payment gateways in India but popular ones are PayZippy (Flipkart's payment gateway), CCAvenue, Citrus, PayU India, EBS and zaakpay. Most of the payment aggregators address the B2B as well as the B2C segment and charge for set-up, annual maintenance and commission per transaction. A few companies like PayU are providing some cash-back offerings to gain market share in this segment. Given the competition amongst payment gateways, commissions have come down to 2-4% from 4-6% few years ago. In our view, the payment aggregators market is still evolving and there is no clear sustainable market leader as present.


Logistics
Most of the Indian e-commerce companies outsource logistics to third-party specialist companies. These could be traditional companies like Bluedart, Gati, Aramex etc. or specialist companies that only cater to e-commerce like Delhivery, Ecom Express which provide end-to-end logistics, including reverse logistics. In addition, several large e-tailers who have scale and following the hybrid inventory model like Flipkart, Jabong have set-up their own logistics arms. Given the increasing needs of e-commerce companies several traditional logistics companies are investing to address the growing needs of the e-commerce market. For instance in March-13, DTDC launched a specialized e-commerce company DotZot.in to deliver products in over 8,000 pin-codes and 2,300 cities. We estimate that currently logistics companies handle more than 180,000 e-commerce deliveries per day in India.
Government owned India Post is investing to add capabilities such as cash on delivery/reverse logistics to its normal service of delivering mails/products. Furthermore India-Post has also applied to the Reserve Bank of India for a banking license and is looking to spend Rs1 bn in next few years for setting up warehouses. India Post's network of 150,000 posts offices (89% of which are in rural areas) to be much larger than of any Indian courier company and believe it could help enable e-commerce reach to rural areas, where few courier companies deliver.
These are also the Opportunities for wannabe entrepreneurs if you can solve the problem in a better way as sky is the limit for online shopping in India.