Posted by
Webmaster
on May 31, 2014 in
Web 2.0
|
Comments Off on MakeMyTrip – Business Verticals Review and Outlook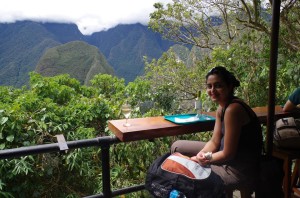 MakeMyTrip (MMT) offers a comprehensive suite of travel and travel-related services and products. The company's two primary lines of business are air ticketing and hotels & packages. Additionally, it provides rail and bus tickets, car hire, and ancillary travel services, e.g. travel insurance and visa processing.
Air Ticketing Business
The air ticketing business is primarily targeted at domestic travel within India and international travel to/from India. Over FY10-F13, MMT's domestic air travel transactions have increased at 29% CAGR to 3.4m, whereas international travel transactions have risen at a 39% CAGR to 0.35m. MMT has real-time access to inventory of all major (full-service and LCC) domestic airlines and international airlines flying India routes either through a GDS (primarily Amadeus for the company) or direct connects to airlines' booking systems. The company's net revenue margins in the air segment have been quite volatile because of the changes in the commissions earned from airlines. This, we believe, reflects the relationship dynamics between carriers and OTAs.
Hotel Booking Business
The company provides access to over 11,400 hotels and guesthouses in India and 144,000+ hotels and properties outside India. In India, only ~15-20% of the empanelled hotels belong to hotel chains, and the rest are independent hotels (~75% of the market). The company procures room inventory through the three methods – Direct Connect with Hotels, Direct Allocation (either by managing their inventory on an extranet supported by MMYT or by telephone) and through other Aggregator service providers. The company generally doesn't take inventory risk though in peak season does selective pre-buying in order to assure room availability.

Packages Business of MakeMyTrip
The company offers pre-packaged vacations comprised of packages put together internally, by GDS service providers, and from other travel service providers. These are classified under four headings,
Domestic packages: Escorted tours, honeymoon specials, weekend breakaways, and around vacation themes (beach, adventure, family, pilgrimage, etc.)
Flight plus hotel: Airlines and hotel combos for a trip
International packages: Pre-designed independent packages, customized independent vacations/ group tours, and pre-designed escorted tours
MICE (Meetings, Incentives, Conferences, Exhibitions and Events): Targeted at Corporates to cater to Travel services for large groups of travelers
Other services & products of MakeMyTrip
Rail Tickets: MMT has "direct-connect" access to Indian Railway's passenger reservation system, enabling real-time purchase and reservation of rail tickets through MMT's website
Bus Tickets: MMT has arrangements with major bus operators in India and Singapore as well as with other aggregators and intermediaries for the sale of bus tickets.
Car Hire: MMT offers car hire services together with its holiday package bookings.
Ancillary services: These include travel insurance, visa processing services, and telephone calling cards
The online travel market in India, underpinned by strong structural drivers, is poised to grow at healthy rates. As a well-entrenched first-mover, MakeMyTrip is well-placed to ride this growth.