Posted by
Webmaster
on Nov 7, 2014 in
Web 2.0
|
Comments Off on MakeMyTrip Air Ticketing Strengthens, Structural Growth Story Intact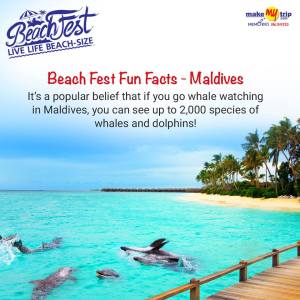 MakeMyTrip [MMYT] asserts its focus on growing its Hotels & Packages (H&P) business by spearheading online shift & mobile platform adoption. It is cementing leadership here. Robust air traffic driven by discounting of airfares surprised positively for MMYT's Air business.
MakeMyTrip gained market share in domestic air ticketing business increasing it from about a steady 12% for the last several quarters to around 13%+ in Sep-14 quarter. To provide context, MMYT delivered a solid Sep-14 quarter with air ticketing revenues (less service cost) of US$18.4 million in revenues i.e., 20% Y/Y (and 10.7% Q/Q) revenue growth. Management suggests that revenue per booking is low primarily because of discounted ticket prices. But there is little correlation between revenue per transaction and air ticketing margins as margins in air ticketing turned in a respectable 6.2% for the Sep-14 quarter.
Domestic air traffic accounts for 60% of MMYT's Air Ticketing business and is growing at a healthy pace due to lower airfares. Sep-14 marked record growth in domestic air traffic. Outbound international traffic is witnessing faster growth because more people are travelling outside India and also because of the offline-to-online shift. The strength in outbound traffic has complimented the improving domestic traffic (due to meaningful decrease in air fares).
MMYT does not expect an increase in commissions (from airlines) even if air traffic growth accelerates. Notably, most of the airlines have already reduced OTA (online travel agents, such as MMYT) commissions to 1% (from 5-6% earlier), but allowed OTAs to charge a convenience fee on bookings. Management thinks that the revenue model might shift to a 'convenience fee only' model with zero commissions in the worst-case scenario.
In the Hotels & Packages Business, MMYT tactically extended discounts / incentives to clients in order to capture higher volume in this period. The tactical discounts are primarily on two fronts: (a) to push higher online transactions on hotel business, and (b) incentivize use of mobile platforms for bookings. For example, mobile platform penetration has enabled customers to make 'last-minute' hotel bookings. This is a 'win-win' for both customers and hotel owners. MMYT helps customers get better pricing, while increase in hotel occupancy is profitable to hotel owners.
MMYT's net revenue margin declined Y/Y as the company is tactically offering discounts to clients in order to incentivize shift from offline to online hotel bookings & also drive adoption of mobile platforms. MMYT seems willing to give up some margins in favor of leadership and market development.