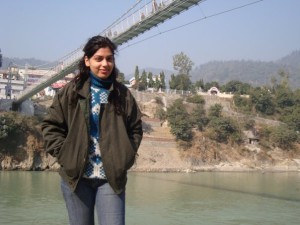 The travel market size in India is US$19.6bn, of which 35% is transacted online, which puts the size of online travel market in India at US$6.9bn. Interestingly, in India, after air travel, it is rail transportation which draws maximum online bookings. Out of the US$6.9bn in online sales, air travel constitutes $4.1bn and rail transportation $2.2bn.
How Indian online travel market differs from the US market?
Hotel reservation and packaged tours are the biggest online travel spend segments in the US aggregating to 56% of total online travel spends, followed by air tickets which constitute 37% of the spends. As against this, in India, air tickets constitute 58% of online travel spends with Hotels & Packages, being a nascent category, constituting just 9% of online travel spends. In other words, 47% of all air travel spends are booked online in India whereas just 13% of total spends on Hotels & Packages are booked online.

In India, a significant proportion of bookings especially those related to hotels & tour packages happen over phone than through online channels. Further, some of the online travel companies like MakeMyTrip.com and Yatra.com have significant retail presence as well with 55 and 59 (including franchisees) holiday lounges and shopfronts respectively across India.
Indian vendors largely adopt an agency model whereas vendors in the US use a mix of agency and merchant model. In the merchant model, OTAs buy the inventory and then resell it, whereas under the agency model, OTAs just match demand to supply and take a commission from the vendor when the sale happens.
In India, wireless is the main form of internet access with 65% of internet users accessing it over the mobile. As such, the evolution of mobile applications and platforms for all operating systems will be the key for success in the market. MakeMyTrip has seen 2.4mn downloads of its application so far with 10% of transactions already happening over mobile.
As explained above, as is the case with other emerging economies, in India also, the opportunity is not just that the travel market is growing but also that consumers are increasingly booking hotels, cars, and buses online.