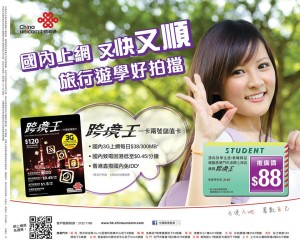 We attended the China Unicom [CU] Management Call which was mainly focused on Wireless Data Services.
FD-LTE will be mainstream choice for CU. TD-LTE could be a supplementary network to offload part of data traffic. CU will actively prepare an WCDMA upgrade to FD-LTE and do some FD-LTE trials. CU expects regulators will most likely issue a FD-LTE license later than TD-LTE, but is not sure about the time span between TDLTE and FD-LTE licensing. In the long term. CU still has a technology advantage over peers by upgrading WCDMA to LTE.
Management believes the previous guidance of Rmb5-10bn annual LTE capex for hotspot coverage in core cities is still valid, but CU will adjust LTE network scale and investments according to user data demand. The Rmb5-10bn LTE capex budget is primarily for FD-LTE, and only minor part of the budget will be used for TD-LTE. CU's current FD-LTE trials are based on its existing spectrum resources, or spectrum that are potentially to be allocated by the regulators. CU doesn't believe spectrum is an issue for its FD-LTE in future.
CU plans to build TD-LTE trial network in some provincial capital cities and top-tier cities in 2H13 (partly due to regulatory guidance and good TD-LTE spectrum resource), but overall capex for FY13 will be up to Rmb80bn, as guided.
Total capex won't see major jump in FY14 even including LTE, as CU has already aggressively invested in the transmission network and core network, to support future LTE. 3G capex likely to be flat yoy in FY14, as partly of the 3G infrastructure can be shared with LTE.
CU's Average monthly data traffic of 3G smartphone users was 278MB in 1H, and the number is still growing.