Posted by
Webmaster
on Nov 28, 2016 in
Technology
|
Comments Off on Increased Drivers for CyberSecurity Spending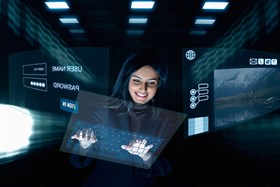 Cybersecurity is non-negotiable. Investments in cybersecurity can be split into three key fronts: 1) Technology (advancement of cybersecurity solutions to tackle the ever-growing nature of threats), 2) Operational, and 3) Talent (Lack of talent remains the biggest area of concern in the field of cybersecurity). There is no silver bullet when it comes to cybersecurity and organizations need to invest on all the key fronts.
Big Wall Street Firms spends roughly $500 Mn+ a year on cybersecurity (and has roughly 2,000 people working on this area) and views this as a risk management tool. Advancement in technology (be it proliferation of IoT devices or increased cloud adoption) opens up new avenues for cyber threats, which is driving an increase in security spending. Global organizations today need to comply with different market regulations in the context of cybersecurity, which also drives up spending.
Cybersecurity & Cloud – Security at Scale
Cloud providers do not yet have proven security solutions that can be offered at scale. Large Financial Institutions looking to move certain workloads to the cloud, driven by economics are actively working with top cloud players to drive security at scale (this is likely to benefit the entire ecosystem). From an SME perspective, it is better to approach a cloud provider with a validated security program than trying to develop an in-house solution. A major cloud security breach will likely have a detrimental impact on cloud adoption.
CyberThreat – Prevent, Detect & Respond now using Analytics
There is increased spending in the areas of threat intelligence, infrastructure resiliency, and access management. Use of advanced analytics (built on top of big data) and machine learning techniques are enabling better threat detection solutions. However, data availability and selection are key challenges here.
Cybersecurity spending as % of total IT budget will continue climbing up. Adoption of cybersecurity solutions is governed by risks addressed and ROI.