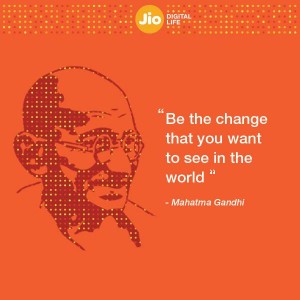 The Executive management (including marketing and strategy heads) met with Analysts and discussed current on ground situation, near term execution strategy, strategic vision and market positioning over a 2-4 year horizon. Mukesh Ambani while he outlined his vision & road map suggested that Jio be positioned as Digital Service Provider and not as Wireless Operator.
Jio Subscriber growth has slowed; Welcome Offer could be extended. Jio's Current subscriber base is round 40 Million [Chasing a Target of 100 Mn] If Jio is unable to achieve this target, there is high probability of extension of the Welcome Offer beyond Dec-16. However, there has not been any official internal communication regarding this. We note that back-end IT issues, poor consumer service and weak distribution network are key deterrents to RJio's subscriber growth.
The Reliance Jio Digital Services
Jio is expected to expand its revenue base to non-telco (digital) opportunities like mobile banking, e-governance, health and education, rural business and others. On the other hand, existing telcos could be much smaller in non-telco businesses. Therefore, like-to-like market share comparison with other telecom players is not viable. Jio launch has led to the shift from voice to data usage.
RJio does not have any centralized business plans and therefore strategies change based on senior management's perspectives. Monetizing investment in digital services may not be a priority as of now, but this could change given current high data growth. RJio's high data usage/sub has led to higher traffic share than market leader Bharti. This has clogged capacity and led to weak network quality in the recent past.
RJio has the largest long distance fiber network. Intra-circle fiber optic network can be utilized toward FTTH (connecting via shorter-distance nodes instead of longer-distance towers).