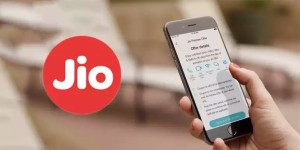 Mukesh Ambani made a mark for himself in India in the early 90s when he persuaded his father Dhirubhai Ambani to go for backward integration in the booming petrochemicals and further took the dream ahead into Oil & Gas business. He was also the brain behind the erstwhile Reliance Infocomm now Reliance Communications managed by his brother Anil Ambani in a bitter separation during 2005.
Mukesh Ambani had the vision about Digital India and thus began his unraveling of the complete Telecom, Content, Infotainment, eCommerce and digital blueprint from his brains on to the strategists' drawing board at Reliance. Jio's entry in the telecom space is a vehicle to deliver content and services riding the world class IP network.


Jio made its debut at a juncture when return ratios of telecom operators are shrinking with rising investment requirements towards burgeoning data demand. 10-year analysis of value creation across the telecom supply chain clearly indicates that with data gaining prominence, content aggregators have been biggest beneficiaries of network effect, which telecom service providers enjoyed in the voice era.
The new business model is all about latching consumers on an ecosystem rater than upfront sale of goods or services. Jio's focus on engaging consumers on its services platform is demonstrated by the pre-condition that they have to download MyJio app, a collection of RJio apps, to avail the "Jio Welcome Offer". Low internet penetration, limited data awareness and capacity advantage of the RJio network augur well for the content ecosystem business. Jio's endeavor is to leverage the telecom network to create a strong ecosystem for content delivery by seeding its services amongst smartphone users. It is banking on network effect of strong data subscriber base which will help create a large scale platform for delivery of content and services.
Mukesh Ambani bets on Integrated Offering of Telecom & Content Platforms
Successful content aggregators such as Google, Facebook etc., are looking to expand in the connectivity business as it will help them garner better customer data and enhance the overall pie for the content aggregation business. However, these efforts have been on the fringes due to the materially different nature of the business, technological challenges and high investment requirement. Google is looking to develop a breakthrough technology to substantially improve connectivity quality of existing internet users.
Jio apart from creating a physical telecom infrastructure [4G LTE, FTTH, Public WiFi], is banking on a bouquet of services which leverages internet to deliver content and services. It has offerings in entertainment, communication, ecommerce and productivity tools space. [Yes that is correct, we have confirmed information on how Jio will enter Office Productivity business]. Saty tuned, we'll review the Jio Apps Strategy 🙂