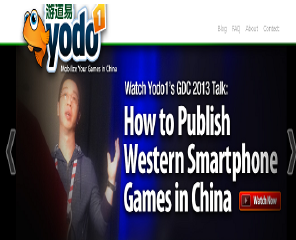 In our Previous Article we explained What SingTel's Group Digital Life is all about and how it is chasing its dream to be a Smart Network Services Company. In this backdrop, the innovative Product Managers are exploring opportunities to be a part of Winning Applications and Services on the Telecom Networks. Our team have compiled the list of investments SingTel has made directly or through subsidiaries directly under its control in the following companies.
Shop Spot – Mobile shopping platform focused on Thai market at the moment. E commerce
Flocations – Online travel app/portal providing options based on traveller's budgets E commerce
Bubble Motion Mobile social messaging business. Had more than 7mn users in 4 countries – (India, Indonesia, Japan and the Philippines – at the time of funding. Mobile messaging
Stream Media Allows mobile transactions without exiting a mobile app. It aggregates mobile payment platforms including Android Market Inapp, Billing, Amazon Payments, Carrier Billing PayPal etc. Charging is mostly based on per transaction basis. E commerce
2359 Media Has mobile advertisement creation platform. Mobile ad
Qvivo Provide cloud-based storage for personal media collection of film, music etc for a monthly fee + streaming apps Online Media cloud
Massive impact Performance mobile advertising platform. Claims to maximise mobile app monetization for advertisers with its cost per action model. Has more than 1bn users. Softbank is another investor. Mobile ad
General Mobile Mobile internet provider to emerging market customers. Provides platforms for developing mobile appstore, building / maintaining statistic servers and billing platform Mobile app platform provider.
Yodo1 Publisher of Western smartphone games for the China iOS/Android market Gaming
Guanxi.me Mobile social network provider. Has smartphone apps, mobile-web services, SMS services and web-based backend management systems. Mobile social network provider.
Uniqlick Workflow solution to help agencies and advertisers scale their digital advertising operations Digital ad
InGameAd Digital advertising and gaming platforms. Online ads/gaming
Le KanMobile online kids' channel. Provides content on payment similar to NetFlix Mobile video


BrandscreenDigital media trading platform which allows real time bidding for ads based on user rreferences. Has partnered with Facebook Exchange in Asia Mobile advertising
Venuemob Provides info on restaurants and booking access Lifestyle
121castApp that converts text to spoken words allowing users to listen to news/articles Mobile app
Dealised Provides online group buying solutions E commerce
These Investments are in Companies Operating in the United States Market
Maker Studios Multi-channel network of online video content – in production/distribution of content. Has +4bn online views per month with +60k channels and +260mn subs. Video
Fab Online design/ecommerce store (fab.com/) E commerce
Tempo.AI Personal productivity app Lifestyle
TubeMogulEnables digital video marketing campaigns buying and analytics Video
Net Power & LightVideo chatting app Spin. Allows sharing of photos/videos in chat. Currently on iPhones/iPad/iPod devices with Android version expected in 1Q14 Chat
Vuclip Mobile video and media co that helps in sharing / playing online videos on mobile by up to 80% compression – thus lowering network load. Have more then 80mn active users per month, 1.5bn video minutes across 700+ channels. Video
Ness Computing Search app for restaurants online/mobiles which gives personalised recommendations based on the user profile in social networks — including Facebook, Foursquare and Instagram Lifestyle
Nexage Mobile advertising exchange with real-time bidding (RTB) platform. Based on revenue share from mobile ads placed for sellers including MLB.com, NFL.com, The Weather Channel and Univision Targets to double revenues in 2013 and a revenue of USD100mn in under 5 years. Could go for another round of fund raising in 4Q13.
Ruckus Wireless Targets the carrier mobile internet infra and enterprise wireless LAN markets. Cash flow-positive in 2011. Infra
Sentilla Provides IT infra software for data centers Infra Baynote Jan-11 Part of $13mn funding Provides personalization and digital marketing optimization solutions Online / mobile ad
Baynote Provides personalization and digital marketing optimization solutions
Everything.me – Deliver dynamic apps to users on mobile locally or through cloud Mobile app
Moment.me Web/mobile application that aggregates content from an event into a single platform Video / content.