Reliance Jio Infocomm launched Preview Offer of its Jio 4G VoLTE services for Free on Voice and Data until the 31st Dec, 2016. There was a mad rush to get Jio SIM Card to make the best of it by floating Wireless Consumers who switch to any operator who offers Freebies. India is per-dominantly (95%) a Pre-Paid Wireless market with bottom of the pyramid having no loyalty to any operator as they scout for deals. In this backdrop, Large Number of SIMs were issued, some sold by retailers in Black but the back end of Jio is unable to handle the mass activation as they have to process each and every Customers Application Form [CAF] Manually by digitizing the same.
On the 5th of September, they launched eKYC Platform in-line with Jio's automation across all processes inside the company. We'd like to let our readers know how Easy and a Guaranteed process it is to get your Jio 4G SIM Activated within 12 hours, if you go for the Aadhar based eKYC.
Customers Need to Carry the Following:
1. Aadhar Card
2. Jio's Coupon / Bar Code
3. SIM Optional [If you have already bought, else if it is available in Jio Store]
Step-1:Make sure your handset is compatible with Jio 4G. Go to the App Store and Download the My Jio App from Playstore and generate the Coupon / Bar Code as shown below. Take a Screenshot / Print it.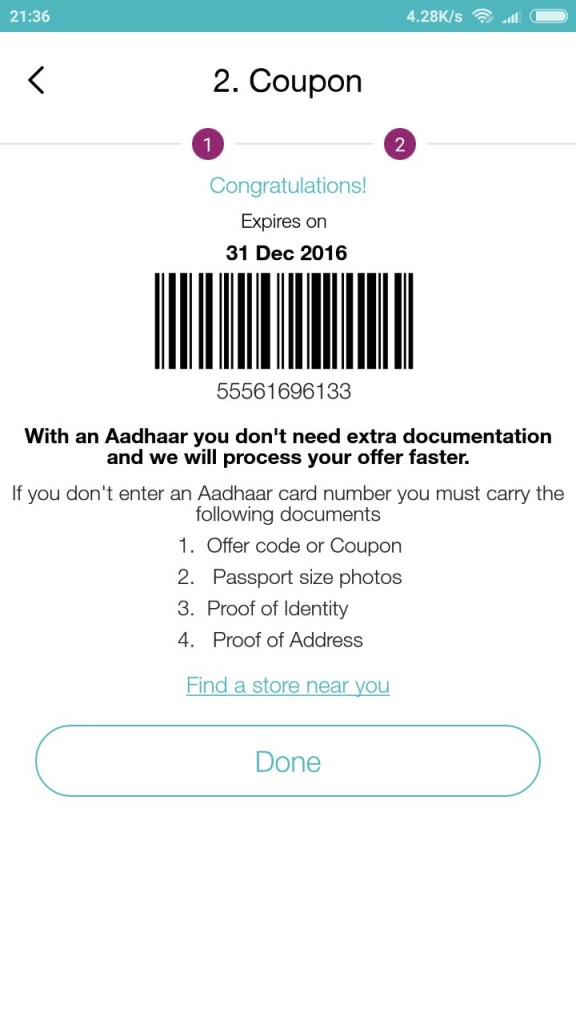 Step-2:Go to any Reliance Digital Store or Jio Retailer who has eKYC Aadhar based activation System. [It is just one Jio Mobile and a finger print reader connected to it by means of USB]. Give the retailer the "Coupon / Bar Code" and he will start the process.


Step-3:You will be asked to enter your Aadhar Card Number and Name along with Alternate Contact Number. The system Generates a One Time password / OTP which you need to enter into the Jio system. OTP Sample is as shown below.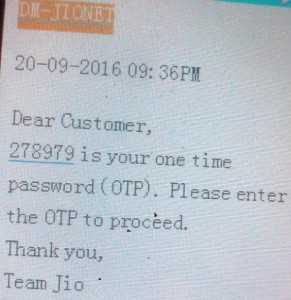 Step-4:The Jio Officer will then scan the QR Code on the Jio SIM Pouch [Orange Color One] and capture all the details. Jio system then asks for you to authenticate by means of Biometric Finger Print i.e you place your Index Finger on the Fingerprint Scanner and within 3 seconds it will authenticate and Pull Up details from the Aadhar database of over 1 Billion Records and generate a eKYC form as shown below.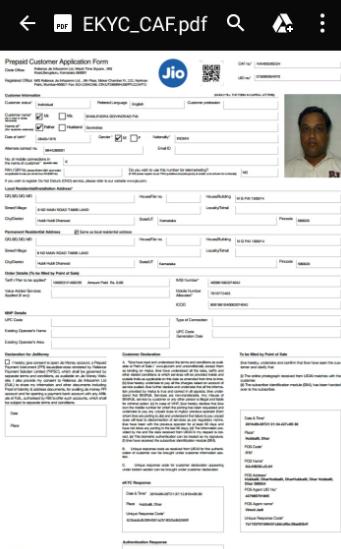 Step-5:You need to give your Finger Print again confirming your application to Jio. Once it is accepted, Jio system generates a confirmation as shown below.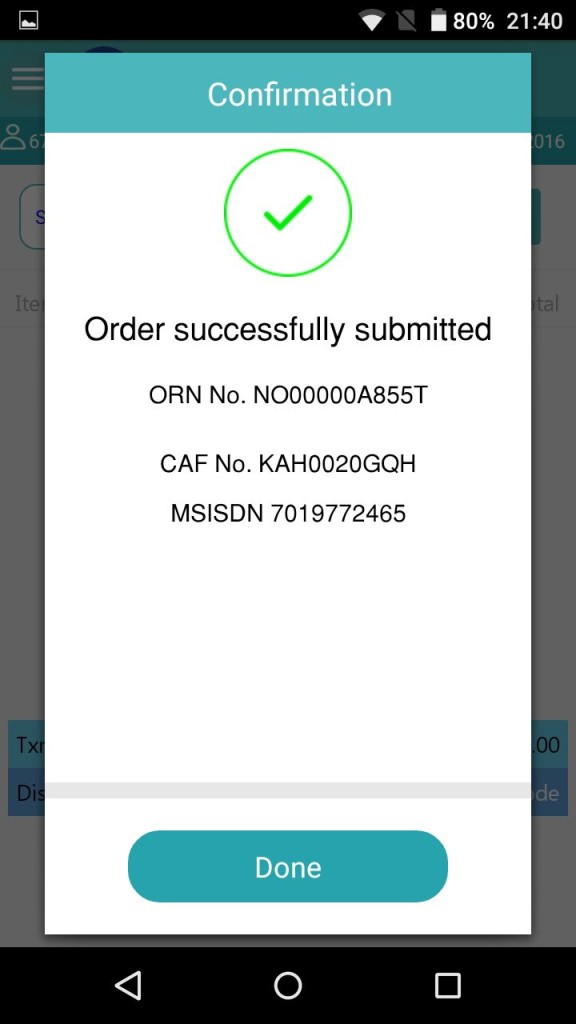 .
Step-6:You will also receive a confirmation Code on the Alternate Mobile Number, the same code which is generated above. Confirmation code Received on alternate Mobile is shown below.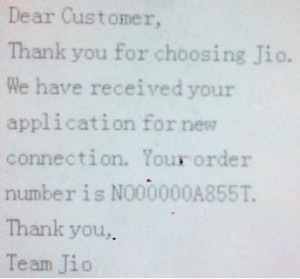 After this is done, your role ends here. Next the Jio Official will start keying in his Aadhar credentials to confirm that he is the authorized person operate the Jio activation terminal. Depending on the time you activate, it will take a maximum of 12 hours to get your 4G VoLTE SIM up and running. In some instances it has happened within 30 minutes. But it is guaranteed to happen within 12 hours if you follow the above steps.