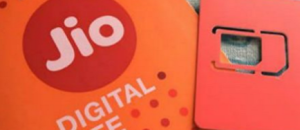 Telecom Analysts conducted sales and distribution channel check to understand consumers' response to RJio's recently launched Welcome Offer, wherein users can access free pan-India voice and data services.
Jio 4G SIM Cards are currently distributed only via the Reliance Retail channel Only. Distribution in mom-and-pop and modern stores will be started in 15-20 days. RJio has mapped 2.5lac SIM distributors, and over the coming quarters, it is expected to reach closer to the current number of SIM distributors and sellers of recharge vouchers (4.5lac).
The run-rate of SIM card sales since the launch of the welcome offer is 1 Lakh/day. With addition of more distribution channels (e.g., modern and mom-and-pop stores), the run-rate may to go up 3-4x. Total current Reliance Jio Infocomm's 4G LTE subscriber base is 5 Million.
What is Mukesh and Akash Ambani's Subscribers Target for Reliance Jio ?
The internal target to reach 100 Mn subscriber base is about 3-4 months (i.e. Dec-16). Considering 3-4x growth in daily subscriber addition from the current level of 1 Lakh, monthly addition works out to be 9 Mn, leading to about 36 Mn subscribers by Dec-16. Although this is far behind the 100 Mn target, we believe it is still a big feat, and the current run-rate should allow the company to reach the 100 Mn mark by December-2017 [in our estimate as run rate will slowdown once FREE usage halts and commercial plans come into effect]