Posted by
Webmaster
on Jan 28, 2016 in
Reliance Jio Infocomm
|
Comments Off on How Can Reliance Jio Hit 100 Mn Subscribers ?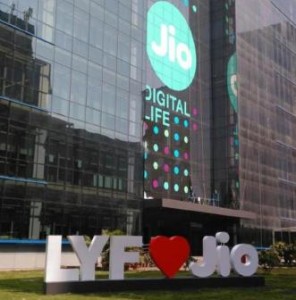 Reliance Jio has set an ambitious target of 100 Mn Subscribers in 100 days. We are skeptical about the same and Jio may achieve this number in a Year. Such an aggressive campaign would mean the company would have to seed at least 120 mn TD-LTE/Vo-LTE smartphones in the market to gain 100 mn subs.
While we think that device subsidies, cheaper tariffs and aggressive marketing would help Jio gain subs, we remain unsure how many subs will continue to stay with Jio over the longer-term. In our view a consistent good quality network, continued value proposition and consumer trust will be necessary for consumers to stay with Jio's network.
Unlike a voice offering that just needs inserting a SIM card, for data offering a consumer needs a lot of hand holding for proper installation, app downloads etc. Jio hence needs to invest in such distribution and call centers (to educate consumers in such services).
Technology Superiority over A-Vo-Id Operators blessing in disguise for Jio
Jio is better placed to improve its capacity utilization by using modern equipment at a relatively lower cost. Indeed it is focusing on high quality voice services like Vo-LTE over the traditional circuit switched voice service. Theoretically Jio could be capable of offering a technologically superior network with adequate capacity and coverage requirement using its 800 MHz, 1800 MHz and 2300 MHz. For larger telcos only 10% of their cell-sites are currently connected with fiber. In contrast, Jio is aiming to connect 70%+ of its cell-sites with fiber. In addition, Jio is looking for Fiber to the home and WiFi deployments. This will help them offload data traffic from their cellular network to these fiber based networks.
Jio's Bet on Bundled Content / Data Play
As a new entrant, we believe that it is logical for Jio to price its tariffs at a discount to competitors. If competitors match Jio's tariffs then Jio would find it difficult to gain traction only on pricing. We hence believe that the company would look to expand data consumption per customer to benefit from data growth. This is one reason why Jio is looking to develop its in-house library/apps to driver higher uptake. This way the company could show healthy ARPU despite low tariffs. We think that other telcos would also replicate Jio's content library overtime and the entire data market would benefit from stronger data growth if usage per customer increases. Of course this is subject to TRAI's green-flag on Mobile Data Pricing in an era of Net Neutrality.