Posted by
Webmaster
on Mar 9, 2015 in
Reliance Jio Infocomm
|
Comments Off on Is Reliance Jio 4G LTE Launch Strategy Similar to BOLT ?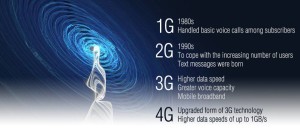 Mukesh Ambani's Telecom 2.0 Dream is taking shape with Reliance Jio Infocomm. There is has hardly any operator in any other market with a 4G offering without any history (2G/3G legacy). Well, almost right except for a small player in Indonesia named Bolt Super 4G.
Bolt in Indonesia is a 4G only player with an exclusive data offering. Though it is nowhere comparable to RJio in size, ambition and assets [No doubt, RJio with its all-encompassing licences allowed to provide both voice and data services, much greater Pan-India spectrum holdings, relatively extensive networks, and its optic fiber ownership dwarfs Bolt in every respect], the speed with which Bolt has gained subscribers for its data services in its limited areas of operation is impressive (despite Bolt not having regular voice but just VOIP) – not least thanks to its much lower data pricing at much better speeds.
Bolt does not have approvals to provide traditional voice & SMS services. Bolt started operations with USB modem and Mi-fi/Wi-fi devices, but the company launched dual-sim 4G handsets in Oct-14 to allow subscribers to have voice of other operators through one SIM while subscribing to its data offering through the other. The dual SIM handsets were/are priced at around USD150-250, which itself is a barrier. The company's data packs claim to offer data speeds up to 72 Mbps with average speed of about 12.5 Mbps. The mi-fi/wi-fi devices can support multiple (about 5) devices. Bolt reportedly had about 0.75 million subs even before the launch of the handset due to the faster data speeds.
Bolt charges about USD 1-2 per GB (excluding bonus), which was less than half (or ~30-40%) of incumbent operators' realized rates at the time of its launch. So clearly, disruptive data pricing at appreciably higher data speeds has helped Bolt overcome multiple handicaps of no voice, high handset pricing, limited asset ownership and very restricted scale. It might also have played a part in accelerating the decline in data pricing in Indonesia. In this backdrop, we believe data pricing is likely come under significant pressure with profitability and adverse capex implications for the incumbent operators.