Posted by
Webmaster
on Jul 15, 2015 in
4G LTE Broadband
|
Comments Off on 4G LTE Progress – Reliance Jio vs Airtel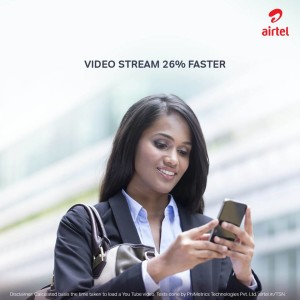 India's leading Integrated Telco, Airtel is doing the right thing by launching services before competition kicks in and trying to get users on its 4G network to maintain market share. However, Reliance Jio's entry will increase the competitive intensity, putting pressure on data tariffs.
Reliance Jio Infocomm commercial launch will be around December 2015 as we had predicted, covering 80% of India's population. Offerings will include voice, high-speed broadband, digital commerce, media and payment services. Over the last few months, Airtel has been ramping up its 4G. It has launched 4G services for mobile/dongles/Wi-Fi devices in 23 cities, and ~0.5% of its subs are on 4G. It is currently offering 4G LTE services for mobiles in addition to dongles and Wi-Fi in Bangalore, Kolkata, Chennai, Hyderabad, Coimbatore, Visakhapatnam, Mangalore, Madurai, Tiruchirappalli, Vellore – and most recently, Mumbai, Delhi and Hisar. Airtel's 4G network in Delhi is a combination of FDD 1800 and TDD 2300. Customers with LTE compatible phones need to buy an Airtel 4G sim in order to avail of the
services. Dongles and home Wi-Fi plans are available in 21 cities. Another 10 cities are in the process of trials/soft launch. It has a target of 40 cities by March 2016. Airtel is currently offering a voice solution via circuit switch fallback from 4G to 3G/2G.
Currently ~40 handsets support 4G on TDD 2300 MHz and FDD 1800 MHz, with the cheapest priced at Rs7000. Going into its launch, RJio sees 4G smartphone prices going below Rs4000.
4G LTE Speeds
Reliance Jio: Offered ~51Mbps download and 36Mbps upload speed via free Wi-Fi during Indian Premier League (IPL) competition at Wankhede Stadium in Mumbai.
Airtel: We did speed tests across Mumbai on a 4G smartphone and Airtel Mi-Fi device gave us download speeds ranging from 4 Mbps to 47 Mbps across locations.
Finally, India is on the road to Real Super Information Highway with highly competitive telecom operators.