Posted by
Webmaster
on Jul 23, 2015 in
Uninor
|
Comments Off on Does Uninor has Business Case without Mobile Data Service ?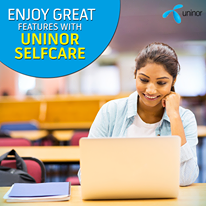 Telenor / Uninor India turned profitable in Q2FY15 with reported EBITDA of INR 192mn for the first time since starting operations in FY09, although revenue remains flat at INR 11bn QoQ. Traffic grew by 2.9% to 48.7mn minutes, led by healthy subscriber growth of 4.2% partly offset by a 1.3% MOU decline to 414 (unlike Idea's 2.0% MOU improvement). Voice RPM fell by 1.8% to INR 0.226/minute, lower than Idea' RPM fall of 2.9%. Management had said the company is a net payer of interconnect charges, due to its lower market share; the reduction in IUC gave a boost to EBITDA and has had a lower impact on RPM. RPM is still at one-third discount to Bharti Airtel & Idea Cellular, and is yet to reach profitability; this is contrary to Consensus view that low RPM may not allow Telenor to reach break-even. ARPU continues to decline to INR 95, down 3% QoQ, on account of a 1.8% lower RPM and a 1.3% lower MOU
Revenue Market Share Gains but in Limited Circles
Telenor India gained a 10bp revenue market share, reaching 6.8% in Q2FY15. The company has slowly but steadily doubled its market share from 3.0% to 6.8% over the past four years. Telenor India's six circles contributed 37% to the overall industry pie. This constitutes between 34% and 47% of revenue pie of Bharti, Idea and Vodafone, thereby holding high relevance.
However, Telenor's data business may get adversely affected, due to its limited focus on 3G and 4G network rollout. Telenor Norway's 4G rollout experience may give it an advantage over domestic operators; however, an inadequate spectrum portfolio and behind the curve data investment could negatively impact until spectrum trading and sharing are allowed.