Posted by
Webmaster
on Jan 29, 2014 in
Reliance Jio Infocomm
|
Comments Off on Which is the Best Fit Spectrum for Reliance Jio Infocomm ?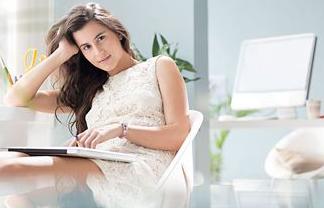 Reliance Jio Infocomm currently has a pan-India 2300 MHz spectrum which it acquired in the 2010 auctions. In our view, for a robust business model, R-Jio may need two bands of spectrum – one for capacity (which could be its existing band 2300 MHz or 1800 MHz) and one for coverage (which could be either 900 MHz or 850 MHz or 700 MHz).
In our view, to have a robust business model, R-Jio may look to get a coverage band spectrum which supports a mature LTE ecosystem in the future. This could be either 700 MHz (as and when the government auction it) and/or 850 MHz (as and when the government allows spectrum trading). We note that the LTE ecosystem of 700 MHz is already mature. Even for 850 MHz, the ecosystem is mature as Korean telcos offer 4G on this band and there is adequate 850 MHz spectrum in India with CDMA telcos (like RCOM and Tata Teleservices).
As far as the 900Mhz Spectrum is concerned, Reliance Jio may bid for the same as it gives dual advantage for the company to step into the lucrative Delhi / Mumbai market with 2G /3G [Your SmartPhones are already 3G data Complaint at 900Mhz as well as 2100Mhz] and 4G LTE Services.
Various theoretical spectrum combination scenarios for Reliance Jio Infocomm
2300 MHz + 700 MHz Best theoretical combination for LTE but No visibility on when 700 MHz will be auctioned
2300 MHz + 900 MHz Visibility on spectrum availability in near-term, Neither 2300 or 900 have an LTE eco-system
2300 MHz + 850 MHz Best practical combination for LTE. 850 MHz LTE eco-system is mature; Korea has it.