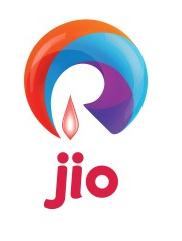 Reliance Jio Infocomm launch is expected to be a game changer in the Indian Telecom Industry. We believe Reliance Jio will help increase the affordability of data services, by reducing tariff / equipment costs, and evolve consumer usage patterns, by introducing several unique and new services.
We'd like to compare the similarities and differences between Reliance Infocomm's [Now RCom] 2003 launch [Launched on 28-12-2002, but took off in mid 2003] and the current one [Reliance Jio]. The key similarities, in our view, are the aggressive offerings with newer technologies, which would likely lead to an expansion in the market. The key differences, in our view, will be the relatively late entry this time, which would lead the company to follow an aggressive subscriber poaching strategy, and R-Jio's inclination to use / share infrastructure with competitors.
What are the Similarities of 2003 and 2014-15 Launch of Reliance Jio Infocomm ?
Management – Senior RIL management executed launch
Technology – Launched with CDMA, a relatively new technology then and Launching w ith TD-LTE, a relatively new technology now
Device strategy – Bundled handsets w ith tariffs, Subsidized CDMA handsets [Same Strategy to be Adopted this time]
Pricing – Launched at discount to existing tariffs then, will adopt same strategy as well this time
 Market Penetration – Banked on Cheaper voice tariffs then, looking forward to Cheaper Data Tariffs now.
How Reliance Jio Infocomm Launch will be Different this time ?
Market Dynamics – Low Penetration, Subscribers had never got taste of Mobile Communication. Key high-end/data subscribers with other telcos, R-Jio will follow churn / poach strategy.
Infrastructure – Rolled out own Infrastructure. Has shaken hands with all the Telecom Infrastructure companies in India
Service Offering – Mobile only then. Mobile + Fiber broadband + TV + Web based services + Inhouse Library/OTT
Similar to a Monsoon Hungama offer last time (which allowed consumers to have handset/bundled minutes at initial offer of Rs 501), we expect the company to have an innovative aggressive offering which may entice existing subscribers to churn out.