Posted by
Webmaster
on Mar 11, 2015 in
Technology
|
Comments Off on Google's Video / Display Advertising Metric & Road Ahead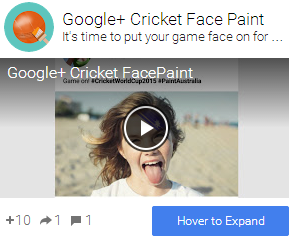 Google's VP of Display and Video Advertising Products, Neal Mohan highlighted brand advertising as a growth opportunity for Google and YouTube as the centerpiece of that effort.
Mohan provided new metrics about YouTube, including: 1) it attracts over one billion users per month, 2) the amount of watch-time is growing 50% y/y, 3) the innovative TrueView skippable ad unit on YouTube is growing impressions nearly 75% y/y, 4) YouTube has more 18-34 year-olds than any cable channel, 5) YouTube payouts (rev share) to content creators grew by ~50% y/y in 2014, and 6) that there was over seven million hours of ad content on YouTube and last year four of the top 10 most viewed videos on YouTube were ads created by brands/their agencies. These data points point to robust growth for YouTube and are consistent with the data we collect monthly in our YouTube tracker (see note here), which indicate 55% y/y growth in video views in 2014.
Programmatic AdvertisingMohan believes there is still significant growth ahead for programmatic buying as ~70% of media is "still transacted in a kind of upfront RFP manner the way television buying and selling happens"; 2) in 4Q14 Google saw 100% y/y growth in its DSP, DoubleClick Bid Manager; 3) Google recently expanded
its premium video programmatic offering, which enables private marketplace buying/selling of premium video inventory, and m/m impression growth is ~35%; and, 4) YouTube is the largest publisher on the DoubleClick network
Mobile AdvertisingGoogle has seen a 68% y/y increase in the amount of mobile impressions across the company's entire stack, and that a big driver of the ~75% growth rate in TrueView impressions on YouTube is coming from mobile. Google's AdMob business, which is a leading in-app mobile advertising platform, now has over 650,000 app developers using its mobile ad solution and this network of developers / publishers now reaches ~1 billion users globally; and Mohan reminded of recent announcement about the launch of app install ads in the Play Store as well as 'the advent of native ad formats support across entire network'.