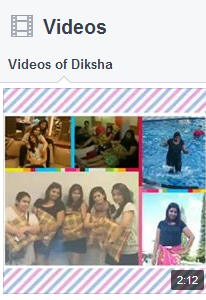 Facebook appears to continue to have strong momentum in its core business, has significant new opportunities in areas like video and payments, is beginning to commercialize other apps.
Facebook made several important announcements related to its Video initiatives, including i) it is upping the maximum video upload file size to 1.5G, which is enough to support video as long as 45 minutes (i.e., its first foray into longer form video content); ii) it is rolling out an embedded video player for third-party apps and sites, which increases the reach of videos off-network, provides new solutions to publishers/apps, and represents a new competitor to YouTube; iii) announced the availability of spherical videos on the News Feed; and iv) suggested that pre- and/or post-roll ads in videos could soon be available.
Facebook highlighted three key data points of its Video Platform: 1) 3bn videos per day, of which a low percentage are sponsored videos (included within in the 3bn figure), 2) 65% of the 3bn views are occurring on mobile, and 3) 53% of the 3bn views are coming from user shares.
FB has also unveiled a new social plug-in for comments, which will allow comments to sync between publisher sites and Facebook pages. If a user clicks on the comment button next to content on the web, the resulting content will show up in both locations, allowing users to participate in the entire conversation, no matter the location of the comment. Besides the users, this new feature will also help social brand managers track conversations across sites
Facebook Audience Network & LiveRail
Facebook's people data we believe the offering is unique in the market and could likely emerge as a preferred monetization tools for app developers. FAN, with its focus on leveraging Facebook's strength in native ads and its 2mn advertiser base, appears to have strong momentum. Publishers like NewsRepublic say they are seeing 2x greater CPM ad yields with FAN vs other mobile ad networks. And Native ads have shown to be ~7x more effective than standard mobile banner ads.
LiveRail is a video ad platform that FB acquired in 2014, which will now support other mobile ad formats from within the platform (including native, banner, and interstitials, which will simplify the management of ad campaigns on mobile for publishers). More importantly, LiveRail will also get improved targeting using FB's large store of anonymized user data, which should improve return on investment for marketers and improve monetization for publishing partners. With this move, it appears that FB's focus is to deploy ads from its base of 2mm advertisers, gaining distribution across a broader slice of the mobile app universe.