Posted by
Webmaster
on Apr 1, 2015 in
3G News / Data
|
Comments Off on 2015 Spectrum Auction – What is The Status of Industry / Operators Balance Sheet ?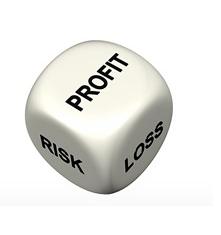 In the aftermath of the 2015 Mega Telecom Spectrum auction we analyze the impact of Higher-than-expected payouts for spectrum renewals.
Developments on the spectrum front over the past few years have meant a substantial jump in the cost of buying fresh or renewing extant spectrum for the industry. Even as a significant portion of the renewal payouts in the two renewal auctions that have happened thus far (February 2014 and March 2015) has been borne by the Big 3 Telecom Operators [Airtel, Vodafone & Idea]
Can the current industry size that is reflective of extant spectrum pricing and competitive dynamics support the expanded balance sheet of the industry? The clear answer is in the Negative.
What needs to happen? P&Ls need to respond or in other words, industry revenue and EBITDA need to move to a level where a new sustainable equilibrium between the balance sheet and P&L emerges.
Can the entire industry achieve the above-discussed P&L/balance sheet equilibrium? We do not think so. Can the Big 3 achieve such equilibrium? We believe so. What would it take? Two things in our view – (1) industry structure normalization with gradual reduction in the number of unviable players in each of the 22 micro-markets, i.e. circles and gradual improvement in incumbents' market share, and (2) robust revenue growth for the industry for the next few years.
Can Industry Consolidation & Revenue Growth Happen ?
On the latter, we believe there is no choice, really. The need for a larger industry revenue base is universal. When when we say universal, we include Reliance Jio as well. R-Jio has no business case in a shrunk or low-growth industry. On the former of the two points mentioned above, i.e. Mergers & Acquisitions is inevitable as the weight of the current stretched balance sheets and future massive spectrum payouts will pressure Challengers[Tata, Aircel, Uninor, etc] into making some tough choices and thus pave the way for consolidation.