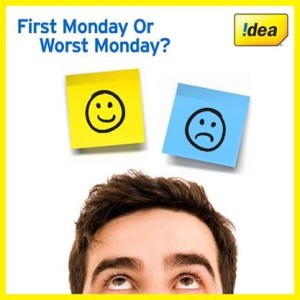 In the upcoming 2015 mega spectrum auctions, Idea Cellular has 900 Mhz spectrum up for renewal in 9 circles accounting for about 72% of Idea's last twelve month (LTM) revenues. In 2 circles (Gujarat and UP (West)), Idea has almost no back-up spectrum to offer voice services and about 15% of its revenues from these circles would be at high risk if it is unable to renew the spectrum.
In the upcoming spectrum auctions in February 2015, 59 MHz of 900 MHz and 9.2 Mhz of 1800 Mhz frequency of Idea are coming up for renewal. If we take DoT reserve prices as the auction price, we expect total renewal outgo to be Rs172 bn for Idea following the auction.
Idea has significant gaps in its 3G / 4G spectrum with no spectrum for 3G services in 10 circles (21% of revenues) and no spectrum for 4G services in 14 circles (42% of revenues). While Idea can launch 3G/4G services using intra-circle roaming (ICR), the excess spectrum available is fairly limited in the first place and the relative margins would be lower
Why Idea Cellular Delayed LT Could Pose a Risk ?
Although we acknowledge the fact that Idea Cellular is the best operator when it comes to just in-time execution [i.e the management has a magic touch on network Rollout just when the demand picks up] management has reiterated that it has no plans to enter LTE business before 2017.
Idea has LTE spectrum [1800 MHz liberal] in 8 circles, including in 3 of the 4 circles where it is the market leader, management has take a view that LTE is unlikely to be a significant driver in the near term due to high device prices and relatively low 3G penetration. However, we believe that Idea's strategy risks falling behind competitors like Reliance Jio and Airtel, as they launch their LTE service. Moreover, with China Mobile's massive 4G expansion in China since its launch in early 2014, the device prices are falling rapidly and CM expects an Rs3,000 LTE smartphone to be launched in 2015.
In addition, due to its potential spectrum commitments, Idea's balance sheet may stretch beyond management expectations further delaying its LTE launch (which can be very capex intensive).