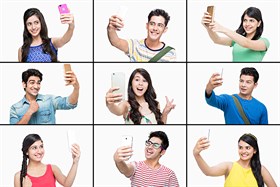 Jio's announcement of 72 mn Prime membership sign-ups were above our expected 35 Mn. The bigger surprise, however, was Jio's decision to extend free services by another three months despite now having 72 mn subs who paid `99 one-time charge to express their willingness to pay for Jio's services from April 1, 2017. Assuming around Rs 250 as likely ARPU from these 72 mn subs, Jio has essentially decided to leave nearly USD800 mn ( RS 54 bn) in revenues on the table.
Jio's free service offerings, since Sep 2016, get another 3-month extension with a slight twist. The fresh three months' worth of complimentary (free) services would be available only to customers who sign up for Jio Prime membership and recharge with a plan of Rs 303 and above before April 15, 2017. Customers who had already signed up for Jio Prime and made a recharge of Rs 303 or above would be automatically signed up for the new offering (dubbed Summer Surprise). Benefits associated with the recharge would accrue to the customer in the month of July. Essentially, this is a 3- month free offering that comes bundled with a Rs 303+ recharge – a move forward from the no strings- attached free offering under Jio Welcome and Jio Happy New Year offers but a surprise nonetheless in the context of Jio's recently announced intent of charging customers from April 1, 2017.


What is Mukesh Ambani's Game Plan ?
At 72 mn, Jio would capture nearly 55% of all 4G handsets in the market; 72 mn customers have paid money to express their willingness to pay further – large enough for Jio to feel confident of its product. Post demonetisation, definitely there is a pinch on consumers to spend as high as Rs 303 per month on 4G LTE. Mukesh Ambani's Advisers very well knew about this and internal survey by Jio on its existing subscribers hinted that customers had built expectation of another Free Extension. So Mukesh Ambani towed a mid line where they pay just Rs 101 / Month in the Jio Summer Surprise (pay Rs 303 and get 3 months of subscription). Mukesh is smartly playing to build taste of 4G LTE usage to consumers and then gradually keep them upgrading without consumers feeling pinch on their pocket.