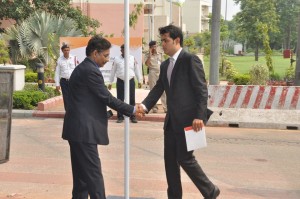 Reliance Jio Infocomm has enrolled customers on its Jio Prime scheme which requires them to do a one-time recharge of Rs99. Jio Prime allow consumers to opt for one of the following subscription plans (validity is 28 days) after 1 April 2017: (a) Rs149, which offers unlimited voice calls and 2GB of data, and (b) Rs303, which offers unlimited voice and 1GB of data per day and higher price points with more data allowance.
Jio's two channels have been aggressively promoted: (a) offline, through channels such as retail, specialised sales staff equipped with eKYC on-boarding and enterprise channels, and (b) online, through jio.com and other payment wallets. Channel checks indicate the following: offline-to-online mix of Jio Prime recharges is 70:30 nationally, Jio Prime enrollment ranges from 18-20% till date and by end of the enrollment period we expect it be around 33% i.e a third of 100 Million Subscribers which is Jio's total subscriber base.
The Big Puzzle – Rs149 or Rs303 Prime Plan ?
Jio Prime enrollment doesn't require users to indicate their consumption preferences. Given the compelling nature of the Rs 149 recharge (unlimited voice and 2GB data), we expect a significant proportion of paid recharges (commencing 1 April 2017) at this price. Urban Youth satisfied with Jio's Network will definitely opt for the Rs 303 Prime Plan. The mix of recharges will be a key determinant in Jio's revenue prospects.