Posted by
Webmaster
on Apr 11, 2017 in
3G News / Data
|
Comments Off

on Jio Kills Cash Registers of Airtel, Vodafone, Idea Lobby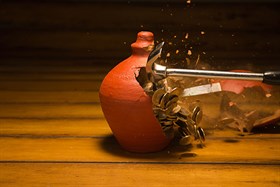 Jio's business case, at some level, needs the support of an industry size that is materially larger than what it is today. Jio has a reasonable business case in a market where the other incumbents Airtel, Vodafone and Idea – A-Vo-Id lobby has one.
Jio is well funded by its parent and its discounting model is hurting the A-Vo-Id Lobby and it can potentially drag the industry size down to such low levels in the near term that raising it to the needed for a reasonable business case levels within a reasonable time frame may become near impossible.
In the Worst Case a 60%+ yoy decline in India wireless EBITDA levels of the industry (ex-Jio) in FY2018 to under Rs 200 bn levels. For an industry (more…)
Posted by
Webmaster
on Apr 3, 2017 in
Reliance Jio Infocomm
|
Comments Off

on Reliance Jio – 72 Million Subscribers – Captures 55% of 4G LTE Market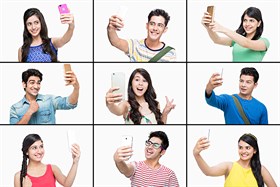 Jio's announcement of 72 mn Prime membership sign-ups were above our expected 35 Mn. The bigger surprise, however, was Jio's decision to extend free services by another three months despite now having 72 mn subs who paid `99 one-time charge to express their willingness to pay for Jio's services from April 1, 2017. Assuming around Rs 250 as likely ARPU from these 72 mn subs, Jio has essentially decided to leave nearly USD800 mn ( RS 54 bn) in revenues on the table.
Jio's free service offerings, since Sep 2016, get another 3-month extension with a slight twist. The fresh three months' worth of complimentary (more…)
Posted by
Webmaster
on Mar 20, 2017 in
Reliance Jio Infocomm
|
Comments Off

on Jio Snatches MarketShare of Youth from Airtel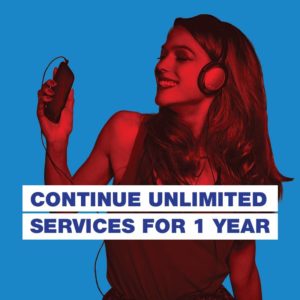 Mukesh Ambani's Jio is the main catalyst and the lead operator for the Mobile Data revolution in India. Telecom Analysts conducted a survey of 1000 Indian smartphone users was launched into the market shortly after Jio announced the Rs 303 pricing for Jio prime customers.
43% of the participants in the survey have a Jio SIM, and 25% of the total participants claim this is their primary SIM – in other words 58% of the Jio users are using Jio as their primary operator already (the remainder using it as a secondary SIM). This gives Jio a surprising second place position in term of primary SIM share in the market, second only to Airtel with 29% and above Vodafone and Idea with 19% and 9% respectively.
Jio users tend to be younger, skewing highly (more…)