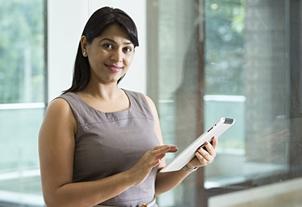 The TRAI's recommended price – 20% premium to an overpriced 900MHz band – has made it a hard band to sell. The 900MHz band spectrum pricing (based on 2015 auction, where operators were fighting for business continuity) was result of overbidding. The amount of spectrum in the band is also limited, which further pushed up prices. However, with the availability of seven blocks, the 700MHz band will find limited takers at the recommended price.
Industry leader Airtel has a pan‐India 3G spectrum (except Kerala) and 4G spectrum is 14 circles. It has multiple options to add capacity spectrum through trading with existing players such as 2300MHz with Aircel or 2100MHz 4G (from upcoming auctions as 4G is primarily a capacity play). Jio still has no subs and has accumulated coverage spectrum (800MHz) through trading and sharing with Reliance Communications. Vodafone has requirements, but is more committed to 3G and is exploring 2100MHz for 4G. Idea does not have the financial muscle to buy 700Mhz spectrum and it has enough spectrum for the next 3‐4 years.
Not all spectrum auctions have been a runaway success. The current environment is marked by declining voice prices. Additionally, the industry is grappling with the possible impact of Jio on data pricing. In this scenario, incumbents are unlikely to commit significantly higher capital for spectrum, especially when there is no scarcity of spectrum and when requirements have already been fulfilled. If a mega auction of all the available spectrum is put up, it will lead to a sharp decline in future spectrum prices and a mega failure of the auction.