Posted by
Webmaster
on Feb 10, 2015 in
Reliance Jio Infocomm
|
Comments Off on Reliance Jio Opts for Mega Triple Play (VoLTE, TV, Broadband) Launch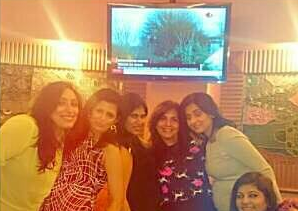 Reliance Jio Infocomm will likely have a triple play [Voice, TV and Boadband Data] focusing on full data wallet of subscribers – the launch will likely be in quick, successive phases commencing in 2H2015 [Launch, Bit Delayed]. Reliance insiders tell us that RJio will likely simultaneously launch all its three services – wireless services, wireline fiber-to-home offerings (along with TV market) and wireline services to corporate clients. We think that RJio is being seen laying fiber in most of the large towns currently – for e.g. visible to us in Mumbai – causing the impression that RJio will likely go with fiber-to-home offering initially. However, we believe the fiber is laid out to connect towers so that large amount of data can be routed through fiber across towers for the desired quality.The company will also provide fiber-to-home i.e. the last mile fiber, but that will likely come simultaneously with the launch of mobility/wireless services. So, it will be a simultaneous triple play.
The company is not only leasing a sizable number of towers from the tower companies it has signed contracts with, but also installing a large number of self-owned lithium battery-powered single-tenancy towers to ensure there are no gaps in data coverage. The fiber will also help RJio decongest its wireless network in areas of high data usage (as the company can provide wireline services to high data consuming homes and businesses to route a large amount of traffic through fiber). In summary, we expect RJio to launch in all three segments simultaneously it plans to operate in.
Incumbents Laid-back Attitude to Backfire ?
Airtel has 4G spectrum in 8 circles, while Idea has also acquired 1800 MHz spectrum in certain circles in Feb-14 auction for 4G services. Airtel has launched in 16 cities so far, but the coverage in these cities is very limited / patchy. Currently no operator can differentiate itself on quality of data services; hence, providing a real opportunity for RJio to disrupt the status quo. The reluctance of existing operators to invest in network perplexes us and suggests that they do not consider RJio a serious threat to their subscriber base or that they will respond only as they see the battle playing.
Will RJio leverage on Reliance Digital / Express Mini Retail Stores ?
We think RJio can leverage its relatively large retail presence as a key distribution channel. On marketing, we believe it makes sense not to market substantially in advance since the impact of advertising and promotion is not very lasting if the product is unlikely to be available in the market in next 1-2 months.