Posted by
Webmaster
on Feb 9, 2015 in
Reliance Jio Infocomm
|
Comments Off on Reliance Jio VoLTE Pilot Test reveal Superior Voice Quality to 2G/3G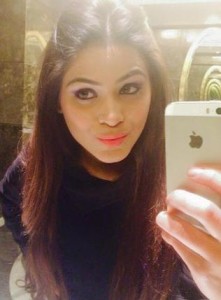 Reliance Jio Infocomm has lighted its 4G/LTE Network and we gather that the results from Voice over LTE – VoLTE trials are to management's satisfaction so far. The quality of voice services on VoLTE is apparently superior compared to 2G/3G voice services. Unlike 2G/3G, VoLTE is a data-based voice service where voice packets can be prioritized over the network; hence, the continuity in communication is ensured. Also, VoLTE allows video-calling, which many subs could view as desirable. Since RJio is planning to launch in 900 cities, it will cover a large proportion of mobile-using population. One key concern has been that VoLTE-using subscribers might not be able to connect with a 2G/3G subscriber on other networks limiting adoption. However, our channel checks suggest that this is not a limiting factor. In such a scenario, the quality of conversation/call will be limited by the inferior technology (2G/3G), but the communication should still work.
What is the Reliance Jio MiFi Device ?
The Mi-Fi device allows the subscribers to use 4G services without necessitating 4G-enabled handsets ‑ it is essentially the 4G-enabled chipset without the display. RJio might even subsidize the purchase of the Mi-Fi to drive initial adoption. The subscribers (who don't own LTE-enabled phone) need to carry the Mi-Fi device along with the Wi-Fi enabled smartphone to use 4G services. Offices can BUY a Central MiFi Device and let its users make calls through the MiFi enabled WiFi. The data and voice traffic can be routed through Mi-Fi. In the near-term, it will help RJio acquire subscribers despite low proliferation of 4G-enabled handsets.
Over the medium-term, we should see 4G (quad-mode and penta-mode) handset pricing almost on par with the more cost-effective 3G smart phones available in the India market today. As the price points for 4G-enabled handsets have come down steeply (and still declining). Thanks to Chinese wireless operators' ongoing aggressive roll-out of 4G, Tri-mode handsets are already available at ~USD55, while quad-mode & penta-mode (five-mode) devices are available at USD ~140.
Reliance Jio's aspirations and game plan extends beyond the mobile to include content and video to the home; so to try and assess a business case centering on just mobility may be placing too narrow a lens on the analysis.