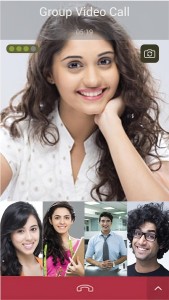 Based on our Industry & Insider channel checks, we find Reliance Jio Infocomm well placed to meet the rollout obligations by Aug-2015 i.e. they will likely have a soft launch with adequate towers. We believe that the actual launch will be around Dec-15 coinciding with founder Dhirubhai Ambani's birth anniversary (vs. market expectation of May-15) as the company may take some time to have a good quality network to be operational.
In our independent assesment some of the reasons for the delay in launch vs. our expectations are 1) Time taken to rollout fiber as approvals for right of way (RoW) take time; 2) Rolling out a good quality 2300MHz & 1800Mhz 4G network with offloading via WiFi and Small-cells is taking more time and 3) Jio may look for a good quality voice solution on 4G network like Vo-LTE with the latest acquistion of 800Mhz spectrum rather than a fallback on traditional 2G or 3G network.
If the company is going for Vo-LTE solution then we see risks of delay beyond Dec-15 as we believe that getting cheaper Vo-LTE smartphones in India may take time. Besides we believe that without interconnect rate on Vo-LTE, Jio calls would be largely on-net limiting the impact it would cause in the voice market.
We now expect Jio to first focus on launching mobile, then FTTH and then Pay TV (versus our original expectations of simultaneous launch of all 3 services). Furthermore we believe that in order to fully utilize 800, 1800 and 2300 MHz bands to have a good coverage / capacity solution, Jio would need to source tri-band devices. Such devices are likely to be costly in initial years given that both 800/2300 MHz are unconventional LTE band devices.