Posted by
Webmaster
on Mar 10, 2016 in
Reliance Jio Infocomm
|
Comments Off on Reliance Jio Launch Delayed / MisQuoted ?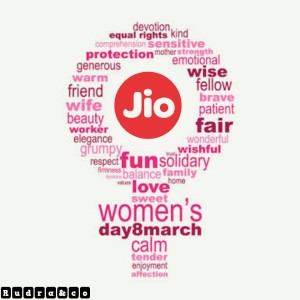 Media articles have stated that Jio launch is once again being delayed with expected timeline for launch now being 2H16 (versus our initial expectation of April-June timeframe), a recent company insider has mentioned that Jio launch is not being postponed and that there was a misquote. While we believe that few months of delay would not materially derail Jio's proposition to consumers we think that the network is ready and working fine.
Our checks indicate that Jio network quality is fine with the company being able to offer consistent 10-15 Mbps speeds except for Rural Areas and Outskirts of Cities. We think that the company would have a circle-by-circle launch rather than a pan India launch as it would be easier to optimize the network quality on a small-scale basis rather than a large-scale. A six month delay from this point may be possible if Jio intends to have an overlay of 850 MHz in most of the circles by using RCOM's spectrum.
While 4G smartphones sales are picking up in India, these phones only have 1800/2300 MHz and do not support VoLTE. We estimate less than 15% of 4G smartphones currently sold in India support 850 MHz & VoLTE. We expect Jio will distribute / launch more LYF branded phones in coming months to overcome the ecosystem disadvantage.
Another reason for delay could be if management is not happy with the network quality. We believe that Jio brand has only one chance to create an impact in the market as an aspirational brand, where consumers would be willing to pay a premium to access good quality service. A not upto the mark network quality may lead to a six month delay in our view.