Posted by
Webmaster
on Aug 17, 2015 in
Web 2.0
|
Comments Off on Why Just Dial Search Plus Launch Delayed ?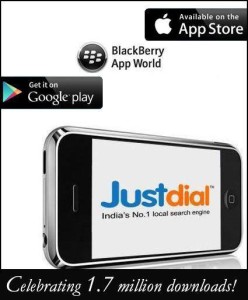 According to Just Dial management, the delay in the launch of Search Plus has arisen because the company is working on a better user interface and plans to launch the product when it is fully ready. Monetization remains a secondary focus; the primary focus is on driving usage and transactions on the platform once it is formally launched in Sep-2015. The company plans to launch its services and host an analyst meeting after the launch.
According to management, the top 11 cities have shown revenue growth of 20-22% yoy, primarily volume-led, and the revenue growth in non-top 11 cities has been upwards of 70% yoy. Management believes that non-top 11 cities start with a low yield (revenue per campaign) but that moves up significantly over a period of time as usage increases.
Management maintained its target of Rs1bn on ad spending related to the launch of SP, including the expenditure in the normal course of business. The company could spread the investments over the next few quarters as it launches SP. Its ad spending in 1Q16 was Rs65m vs. Rs80m in 1Q15.
The company plans to build its own workforce for hyper-local delivery services: This is for certain
services that require instant gratification (grocery, chemist, etc.). Over a period of time as it gets scale it will be using contractual employees to fulfill the hyper-local delivery.
The company has been investing in increasing its sales and support team. It hired over 1200 people in 1Q and expects to hire 1500-1600 people for the full year F16. For 1Q, the bulk of the 1200 people hired (~650) were in the sales force; the remainder were in support and services. Despite these incremental investments, management appears confident in maintaining margins at 30%+ levels (F15 was ~31%).