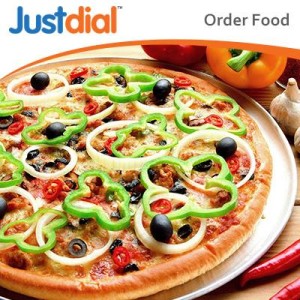 Just Dial (JD) continues to dominate the search classifieds market given its significant scale in search requests and business listings, its customer first approach (making consumers come back again and again) and margin improvement led by a move towards mobile and scale benefits. JD is a market leader in local search with 364 mn visits during FY13 [Voice, SMS, mobile internet, PC internet]. JD earns its revenues by charging merchants a fee to list on its platform and places them preferentially in search results.
Just Dial Search Plus Service
In Dec-13, JD introduced the "Search Plus" service. These services are aimed at enabling Just Dial's users to undertake several day-to-day tasks conveniently on a single platform. We consider "Search Plus" as a natural area of extension for JD's current business where it could leverage its existing scale and goodwill. The six key categories in which the company operates along with the commission margin and affiliates to which it sends prospective leads is as listed below
1) E-commerce (converting offline retailers to online) – 2% flipkart.com, myntra.com, jabong.com, snapdeal.com
2) Food ordering – 8% tastykhana.in, foodpanda.in, justeat.in
3) Movie ticketing – 6% bookmyshow.com, kyazoonga.com, ticketnew.com, ticketplease.com
4) Doctor's appointment – 8% practo.com, docsuggest.com, bookmydoctor.in, qikwell.com
5) Grocery shopping – 1% bigbasket.com, naturebasket.co.in, ekstop.com, aaramshop.com
6) Cab booking – 4% makemytrip.com, goibibo.com


We expect JustDial Search Plus to lead to additional revenue contribution, improve user stickiness and increase paid customer penetration. As on date, JD is currently not focused on monetization of the service, but on just growing the business. As a result JD is not charging anything from its vendors for offering this service.
How about New Competition in Search Plus Vertical ?
We note that each sub-segment in which JD will enter will have a different competitor. We expect
these operators to get aggressive with JD's entry. We therefore expect decline in commissions in coming years in sub segments.
However, With the size of online market expanding, we expect JD to benefit from the "Search Plus" business despite competition from new players. JD is well placed to capitalize on the "Search Plus" opportunity given its current scale and strong relationship with SMEs. We note that currently there is no "one-stop-shop" portal which could give customers access to such a service.