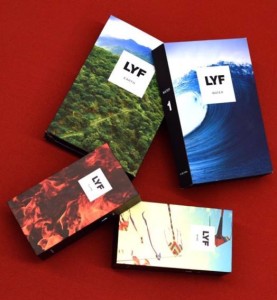 Over the last 18 months Reliance Jio's has been on infrastructure, technology, and rollout milestones, amongst others. With the soft launch for employees having started, we look beyond the basic infrastructure and into product strategies.
RJio's 4G network ourselves, is on par with incumbents in the urban areas, but is lacking in rural areas (maybe have roaming arrangements). Importantly, VoLTE works seamlessly in interconnecting with regular mobile/fixedline networks. The speeds are quite impressive, but remember it is also an empty network! Reliance Infocomm was reaching to masses however this time the strategy is exactly the opposite – Reach High End Customers with Unmatched Mobile Broadband Offering.
The biggest difference in RJio's business model vs the established Indian telcos is in handsets Reliance Jio is deviating from the set norm by entering handset sales themselves (under their Lyf brand). We believe this is necessitated by the unique spectrum and tech choices made by Jio. RJio hopes to influence the rest of the handset ecosystem through the might of their retail distribution capabilities (already the largest electronics retailer in the country). Given the unique combination of spectrum bands (less popular 2300 TDD, 850 FDD in addition to more popular 1800 FDD) and technology choices (all LTE network without any 2G/3G fall back for voice necessitating VoLTE support), the range of handsets that can work on RJio's network is limited at best.
We also believe RJio's app strategy could place it at an advantage over other non-telco app competitors (and of course the telcos themselves), and the company could use these to lure customers onto its 4G network (e.g., free app subscription but paid data usage – Subject to TRAI's Norms on Net Neutrality not coming in their way). With marketing / branding of handsets having started with employees first initiative, we believe a full-fledged commercial launch will happen in beginning of April-2016. While the currently available phones are in the US$180-300 price range, media reports suggest the eventual full range will start from US$60, thereby making these mass market products.