The China smartphone market is price driven (sub-Rmb1000 or US$150); consensus believes aggressive pricing will continue in 2013. We think the market will remain fragmented, but selective brands in China could benefit in 2013 through enlarged scale. We think share gains at Lenovo and ZTE could help the companies defend margins at the operating level better than peers.
The following Chart Shows MarketShare of SmartPhone Mobile Handsets in China between 2009 and 2013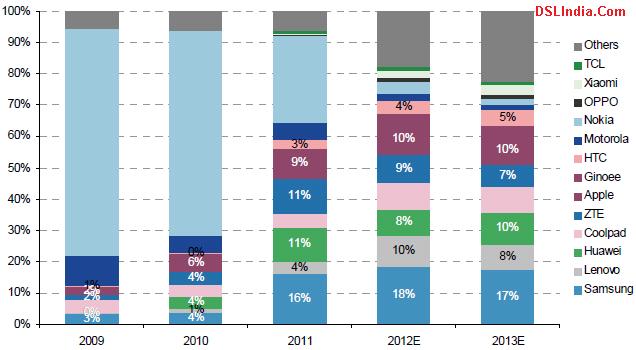 The marketshare dynamics will change substantially if Apple rolls out a low-priced iPhone to expand share in China, putting greater-than-expected pressure on margins.