Posted by
Webmaster
on Oct 21, 2015 in
DSL / Cable Broadband
|
Comments Off

on Why India may bypass G.fast and Vplus broadband in Favor of FTTH ?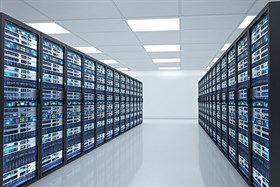 G.fast and Vplus (also known as 35MHz technology and super-vectoring) are two new technologies that will allow incumbent operators to deliver ultrafast 200Mbps+ broadband speeds using existing copper lines. Both technologies use existing fibre to the cabinet networks but enable the utilisation of a wider frequency band down the copper line from the cabinet to the home to achieve greater capacity and faster speeds. FTTH could be the best infrastructure for long-term future demands, but G.fast and Vplus could enable the postponement of FTTH spend for a decade or more where there are substantial number of DSL Subscribers on Copper Telecom Network.
Need for High DSL Broadband Speed (more…)
Posted by
Webmaster
on Mar 26, 2013 in
Airtel
|
Comments Off

on Airtel 40 Mbps VDSL Broadband in Hyderabad
Looks like Hyderabad is the city leading the internet revolution in India. Idea Cellular has introduced WiFi Broadband in Hyderabad at a differential tariff compared to rest of India. And now Airtel has launched 40 Mbps DSL broadband at unbelievable prices.
In line with their data usage and requirements, Airtel customers can now choose from an array of tariff plans.
A. Ultrasonic 3999 offers 200 GB data usage along with 2000 free voice minutes
B. Ultrasonic 3299 offers 100 GB data usage along with 1000 free voice minutes
Customers can also enjoy additional free Value Added Services (VAS) like Parallel Ringing, PC Secure (Anti-Virus software), Unlimited Gaming through Games on Demand, LearnNext – the smartest way to learn maths and science and lots more.