Posted by
Webmaster
on Mar 5, 2017 in
Mobile Apps
|
Comments Off

on YouTube TV across Devices goes Live at Half Cost of Cable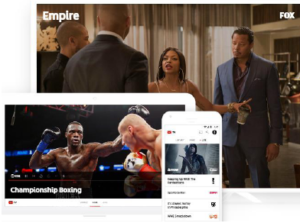 Google announced YouTube TV, a new streaming service across devices (TV, Tablet, Mobile)that features 40+ channels like NBC and ESPN for $35 / mo. Given the robust content and service offerings on top of YouTube's massive user base and near-ubiquitous distribution platform, YouTube TV could easily surpass subscriber levels of competitors.
The subscription costs $35 per month with no contract (cancel anytime), and will support 6 accounts (3 concurrent streams), each with its own unique recommendations and personal DVR. YouTube TV can be viewed on any screen YouTube is available on, including mobile devices, laptop and desktop computers, and (more…)
Posted by
Webmaster
on Jul 1, 2014 in
Android
|
Comments Off

on Android PlayStore Made Google Richer by $2Bn – OS for Internet of Things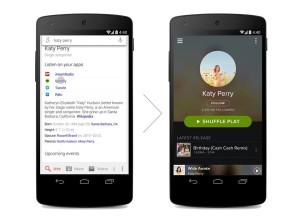 Google highlighted 1B Android active users (vs. 583M last year), a 236% increase in app installs increased y/y, and Google Play Games is now the fastest growing mobile game network with over 100mn users. Since the last IO, Google has paid out more than $5B to app developers ($2.15bn to Google itself). Android tablet now accounts for 62% of global market share (ex-Kindle), up from 46% last year, while the Android One initiative will provide at scale, high quality and affordable smartphones to the next billion to emerging countries.
Android the OS for Internet Of Things
Google announced the highly anticipated Google Fit Platform, where Fit allows an app to go to Google to get all of users' (more…)